Planning to travel to Nordfjord this summer?  
Nordfjord is like a big amusement park. Here you can enjoy white sandy beaches, majestic mountains and beautiful glaciers. You can paddle in the beautiful Lodalen, surf the coast or you can ski - in the summer!
Coronavirus and traveling restrictions in Norway
ORDER YOUR TRIP TO NORDFJORD
Widget startpage



CLEAN BEACHES WITH CRYSTAL CLEAR WATER
There are several white beaches along the north coast of the Nordfjord region. The turquoise water is waiting for you whether you want to surf, paddle or swim.
<% totalFilter %> filter applied
LET THE ADRENALINE RISE
There is no reason to stay indoors when you are in our region. Find fun things to do, whether you are visiting the coast, the glaciers, the fjords, the mountains, or somewhere in between.
<% totalFilter %> filter applied
ARE YOU READY FOR A SUMMER ADVENTURE? 
Book your trip to Nordfjord right here
<% totalFilter %> filter applied
Nyheit! Zipline i Loen, 1000 meter over fjorden
På toppen av Hoven, 1000 meter over fjorden opnar Loen Active denne sommaren to splitter nye ziplines som er henholdsvis 125 og 95 meter lange.
NORDFJORD SAGA
What is it about Nordfjord`s 1,200-year-old story that has made the region what it is today?
Nordfjord Saga is a historical experience based on who we were and who we are.
Eit utval kulturelle produkt
<% totalFilter %> filter applied
GET A GOOD NIGHT SLEEP IN UNIQUE SURROUNDINGS
<% totalFilter %> filter applied
<% totalFilter %> filter applied
Strynefestivalen 2020
11-14. June 2020, the seventh edition of the legendary Strynefestival will be arranged.
Malakoff Rock Festival 2020
Thursday 16 jul 2020- Saturday 18 Jul 2020. A real summer highlight many simply can not live without, and every July the small and charming village of Nordfjordeid get transformed into a bustling metropol for happy music loving people.
Oktoberfest Stryn 2020
Welcome to the Oktoberfest in Stryn! As usual it will be arrange a vorspiel on Friday afternoon/evening/night, and the big celebration all day Saturday with a parade, beer tasting, entertainment, Oktoberfest food, music and great atmosphere.
GO TO THE MAP OF NORDFJORD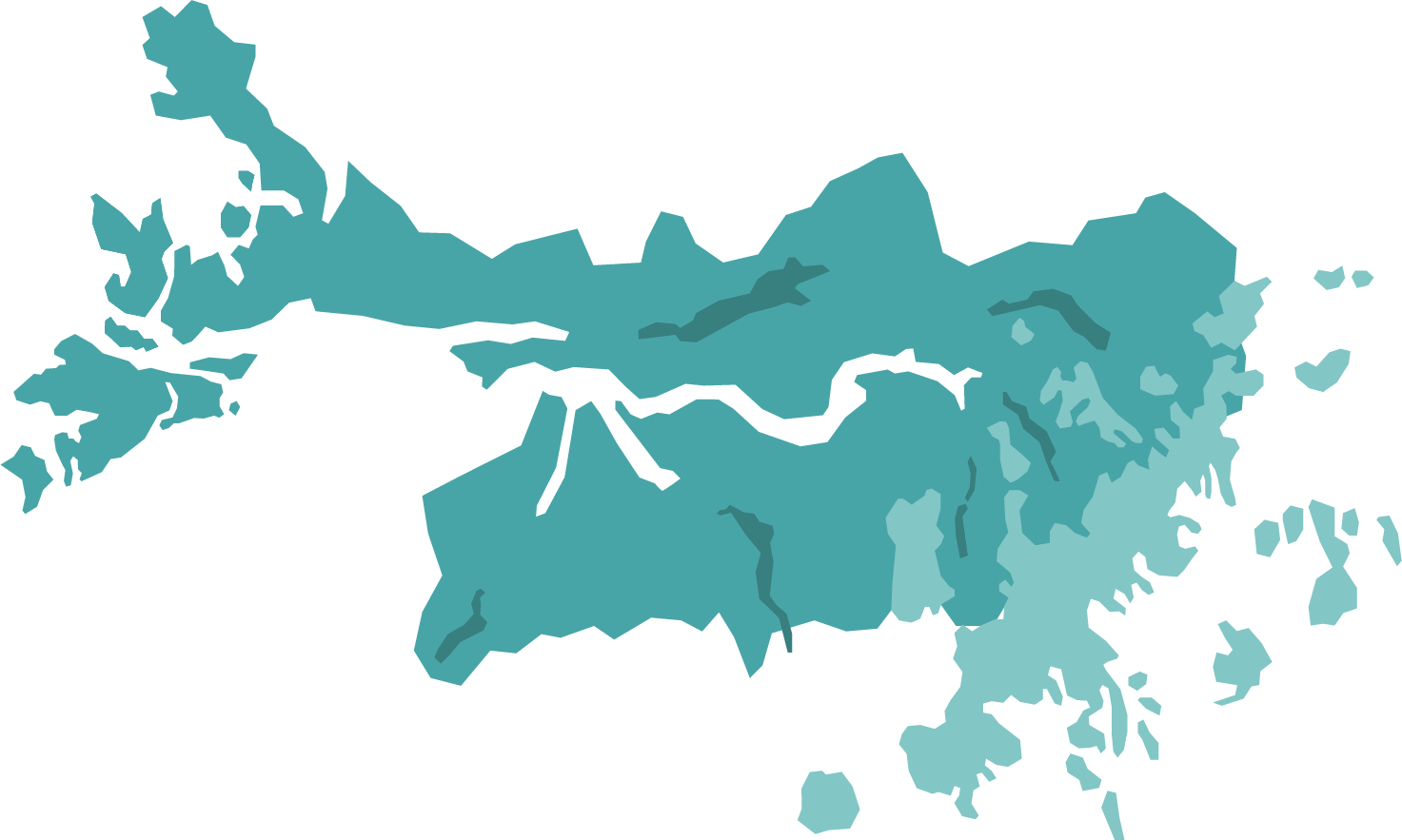 264
Dette unike synet møter deg på tur til Bødalsbreen 😱 📸 @rubensoltvedt #brevant #brevann #glacier #isbre #bødalsbreen #bødalsseter #nordfjord #loen #stryn #lodalen #visitnorway #visitnordfjord #fjordnorway #fjordnorge #natureaddicts
623
Ein kveldstur til Lodalen slår aldri feil🤩🌄 📸 @sigurdolai #nordfjord #lodalen #lovatnet #loen #riksveg15 #roadtrip #vwbug #oldcars #veteranbil
584
Turen til Veten i Bremanger gjev deg ei fantastisk utsikt over Grotlesanden. Visste du at Veten er den vestlegaste fjelltoppen på over 500 moh i Norge?🤩 📸 @vildekapstadnygaard #Nordfjord #Bremanger #grotlesanden #grotle #svelgen #veten #sandstrand #badestrand #turjenter #hiking #hikingadventures #riksveg15
534
Kva med å tilbringe ei natt i telt her?🤩 Dette er på veg opp til Blånibba i Ålfoten⛺️ 📸 @mgkravik #nordfjord #ålfoten #svelgen #hiking #tentlife #teltliv #telttur #fjord #fjordogfjell #riksveg15
454
Turist med reint samvit Ein turist er per definisjon ein person som reiser og oppheld seg i eit område for fornøyelsen sin del. Det er eit stort privilegium for menneske å kose seg på denne måten, men det skaper diverre unødvendig stor belastning på den vakre naturen vår. Med enkle grep kan du bidra til å redusere klimaavtrykket, og likevel nyte opphaldet ditt. Les heile artikkelen på www.nordfjord.no/turist-med-reint-samvit 📸 @rubensoltvedt #bødalsbreen #bødalssætra #bre #glacier #norwegiannature #norwegiansummer #nordfjord #riksveg15 #loen #lodalen #bødalen
408
Sommaren går mot slutten, men surfing er fint året rundt!😍🌅 📸 @rubensoltvedt #hoddevik #surf #visitnordfjord #nordfjord #riksveg15 #stedervielsker #stad
829
Tusenvis av menneske frå heile verda besøker dalen årleg, for å få oppleve det unike den har å by på. Det bidreg til stor trafikk av turistar, særleg i sommarmånadane. Lodalen og Stryn står no på Innovasjon Norge si liste over pressområder, og det er viktigare enn nokon gong å bevare Lodalen slik at den kan fortsette å bløme mange år framover. Les resten av artikkelen i story! 📸 @beccaskoog #nordfjord #loen #stryn #lovatnet #lodalen #riksveg15 #stedervielsker #visitnorway #vestland #vestlandet #nature #naturephotography #naturelover #mountains #mountainview #lake #lakeview #lakelife
258
Treng du å kjøle deg ned i varmen, eller vil du berre ha ei annleis naturoppleving? Då anbefalar vi ein bretur med @briksdaladventure eller @breogfjell ❄️⛄️☀️ 📸 @eirinmykle #isbre #brevandring #riksveg15 #glacier #glaciernationalpark #sommer2020 #visitnorway #fjordnorway #nordfjord #riksveg15
654
Midt på 1800-talet dukka dei første turistane opp i Briksdalen. Det var helst engelske rikfolk som kom på denne tida. Den mektige Briksdalsbreen er ein del av Jostedalsbreen Nasjonalpark. frå 1200 meters høgd stuper det ville brefallet heilt ned i den frodige, tronge Briksdalen. Briksdalsbreen ligg i enden av Oldedalen, rundt 20 km frå Olden. Frå fjellstova er det ein om lag 3 km lang grusveg opp til breen. 📸 @eventyrhjerte #briksdalen #oldedalen #olden #briksdal #briksdalsbreen #oldevatnet #glacier #natureatitsfinest #lake #lakeview #mountainwater #riksveg15
315
Langs #Riksveg15 vil du fleire stadar sjå Fjordhesten – eit sikkert kjenneteikn på Nordfjord. Besøk Norsk Fjordhestsenter ( @fjordhestsenter) og opplev vakker vestlandsnatur frå hesteryggen, ei stor oppleving for store og små. 📸 @emmamidthjell #ridetur #fjordhest #nordfjord #norwegianfjordhorse #fjording #horse #horselove
695
Hoddevik, ei av Norges flottaste surfestrende! Har du tenkt deg hit i sommar? Då minner vi om at du set deg inn i reglar for camping i området då her er restriksjonar for dette⛺️🌅🏄🏽 📸 @fredrikhagen #hoddevik #surf #surfing #strandliv #sandstrand #kyst #coast #coastline #surfersparadise #waves #nordfjord #riksveg15 #sommer #roadtripnorway
603
Treng du å kjøle deg ned i varmen?☀️ Ta deg en tur langs #riksveg15 til @strynsommerski som har ope til 02.august om snømengda er bra!🤩 (Dette bilete er teke i starten av sedongen) 📸 @e.lundby #strynsommerski #tystigen #snø #snow #skiing #summerskiing #mountain #nordfjord #opplevnorge #vestlandet #norge #norway #westcoast #explore #explorenorway