Cruise guest in Nordfjord
Tourists have been coming to Nordfjord on 'floating hotels' since the late 1800s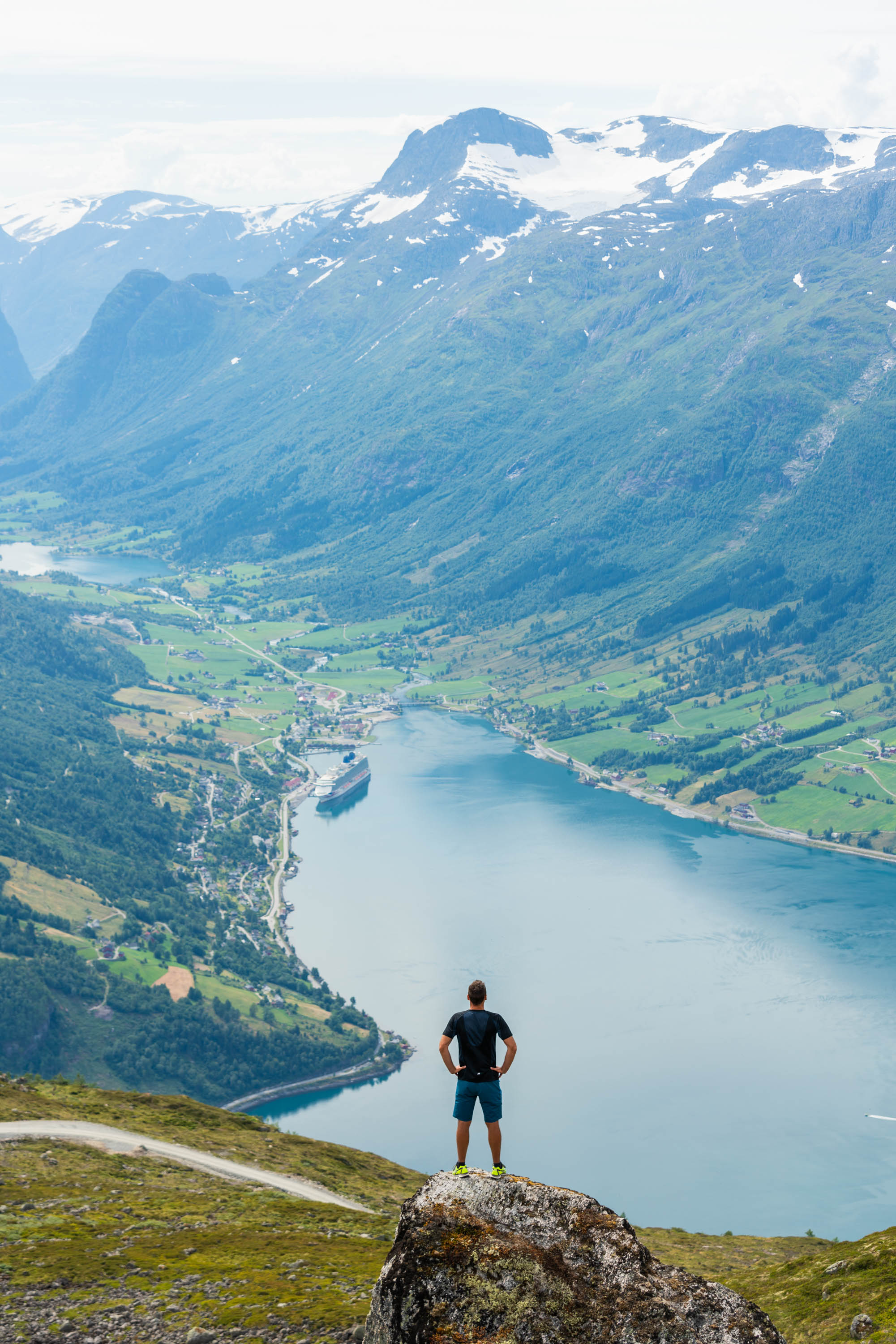 Today, a large number of magnificent cruise ships make their way up the fjord from the gateway to Nordfjord in the west to Olden in the east, for the pleasure and benefit of tourists and locals alike.
The first ships
The first tourist ships started visiting Western Norway as early as the 1880s. The first ship that came to Olden and Loen was 'Midnight Sun' from England. And more followed suit: 'Vega', 'Ragnvald Jarl', 'Haakon den 7de', 'Meteor' and many foreign ships carrying hundreds of tourists.
The glaciers were a big draw, then as now
More and more of these ships' passengers started going ashore to experience the unique landscape described by hikers and mountain adventurers. Several tourist ships berthed almost every day in July and August, clearly marking a change in the times and laying the foundations for a new industry in Nordfjord, which would quickly become important for many in otherwise difficult times. Up to 1,300 tourists could make their way to the Briksdalsbreen or Kjenndalsbreen glaciers from the floating hotels. From early morning to late evening, a steady stream of tourists could be seen walking or being transported along the roads.
Today, cruise traffic is an important element of tourism activity in Nordfjord. People come from all over the world to visit areas that are tranquil, magnificent and well-known. The 'floating hotels' are still important, while there is also a growing trend not just to admire nature but to actively use it. More and more people are taking part in nature-based activities and local culinary experiences, and there is a strong increase in individual excursions with guides etc. A growing number of ever-bigger ships indicates that the cruise tourists are here to stay.
NORDFJORD PORT
Olden / Loen is one of Norway's most popular cruise destinations
PORT OF NORDFJORDEID
Nordfjordeid is a hidden gem located at the end of one of Norway's most beautiful fjords