Stad
Stad is a surfing paradise and a historic gem. You can surf at Hoddevik or experience one of the world's biggest Viking ships. Did you know that the name Stad comes from the Norse word staðr, which probably means to stop?
Stad is a place with a lot of history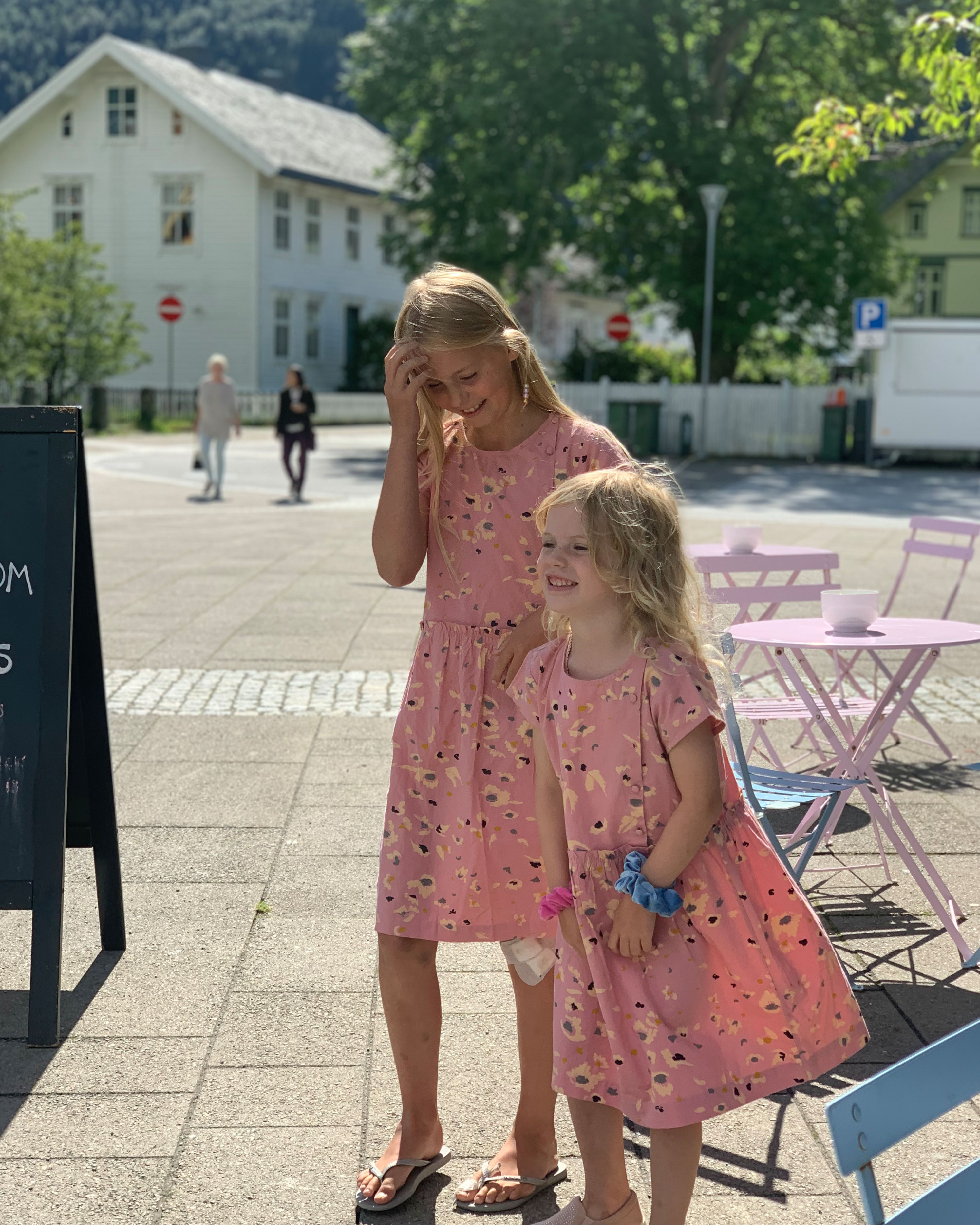 Stad – home of the iconic surfing paradise in Hoddevika, Vestkapp – the westernmost mountain plateau in Norway, one of the world's oldest breeds of horse, the Fjord horse, Myklebustskipet – one of the world's biggest Viking ships, Selja Monastery and Norway's only female saint, St Sunniva.
Nordfjordeid is the administrative centre of Stad and is situated in the heart of Nordfjord – making it the perfect base for your adventures in Nordfjord, and with easy access to 'everything in one fjord'.
When you're in Nordfjordeid, stroll along Eidsgata, an idyllic shopping street with a unique concentration of wooden buildings, which is listed in the Directorate for Cultural Heritage's register of historical urban areas. Enjoy the smell of newly-baked bread and buns from Minibakeriet, and relax at one of the lovely cafés that people come from miles around to visit – Didriks, Coco and others. You'll also find the goldsmith BergArt, the charming little home decor and clothes shop Primula, vintage shops and the romantic shop Klemmekroken in Eidsgata. The restaurant Aske is known far and wide for its delicious dishes. They brew their own Aske beer and sell organic wines and food made from local produce.
One of Norway's biggest, richest and most spectacular Viking graves is found in the centre of Nordfjordeid, right beside Eidsgata. A Viking king was buried in a mound and burned together with his ship, Myklebustskipet, which is the biggest Viking ship ever found in Norway. The ship has now risen from the ashes just a few metres from the fjord where the ship first sailed more than 1,000 years ago. You can see the ship in all its glory in the grand Sagastad 'boathouse'. You can climb aboard the ship and feel like you're a real Viking! The park Sagaparken is situated right beside Sagastad, where you can have a barbecue and relax. There is also a beach in the town where you can go for a dip like a Viking in the Nordfjord! Remember to take a selfie beside the sculpture of the Nordfjord logo. Magnifikk is situated right beside the park, and is the perfect place for enjoying an ice cream or prawns and a cold drink on the terrace beside the fjord. A walk along the Sagaløypa trail takes you through Nordfjordeid's history from the Viking Age and up to the present.
Norway's first military training camp Malakoff is in Nordfjordeid, which was established in 1649. Soldiers from across the region came here to train at the recruit school and do battalion exercises. Today, young people are again flocking to the site of the old training camp, which is now the arena for the annual Malakoff Rockfestival, one of Norway's biggest festivals with 30,000 visitors and featuring acts from across the world.
If you're ready now for some activity in the landscape of Nordfjord, you can hike to the top of Trollenykjen. You can start the hike in the centre of Nordfjordeid, at 0 metres above sea level and hike up to 898 metres. The ascent up to Trollenykjen is slightly steeper than even Mount Skåla in Loen. When you get to the top of this magical mountain summit, you'll be rewarded by a magnificent view of seven parishes, and you look down onto fjord arms of the Nordfjord on either side of the summit. Hiking up on a fine summer evening and sleeping under the night sky or in a tent and waking up to the sunrise is a truly magical experience!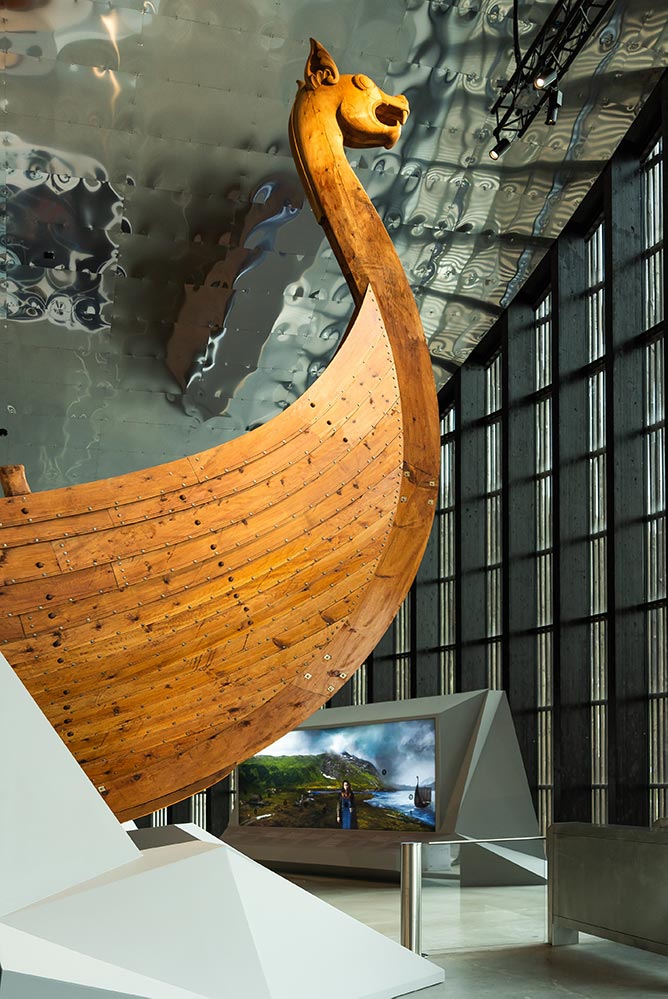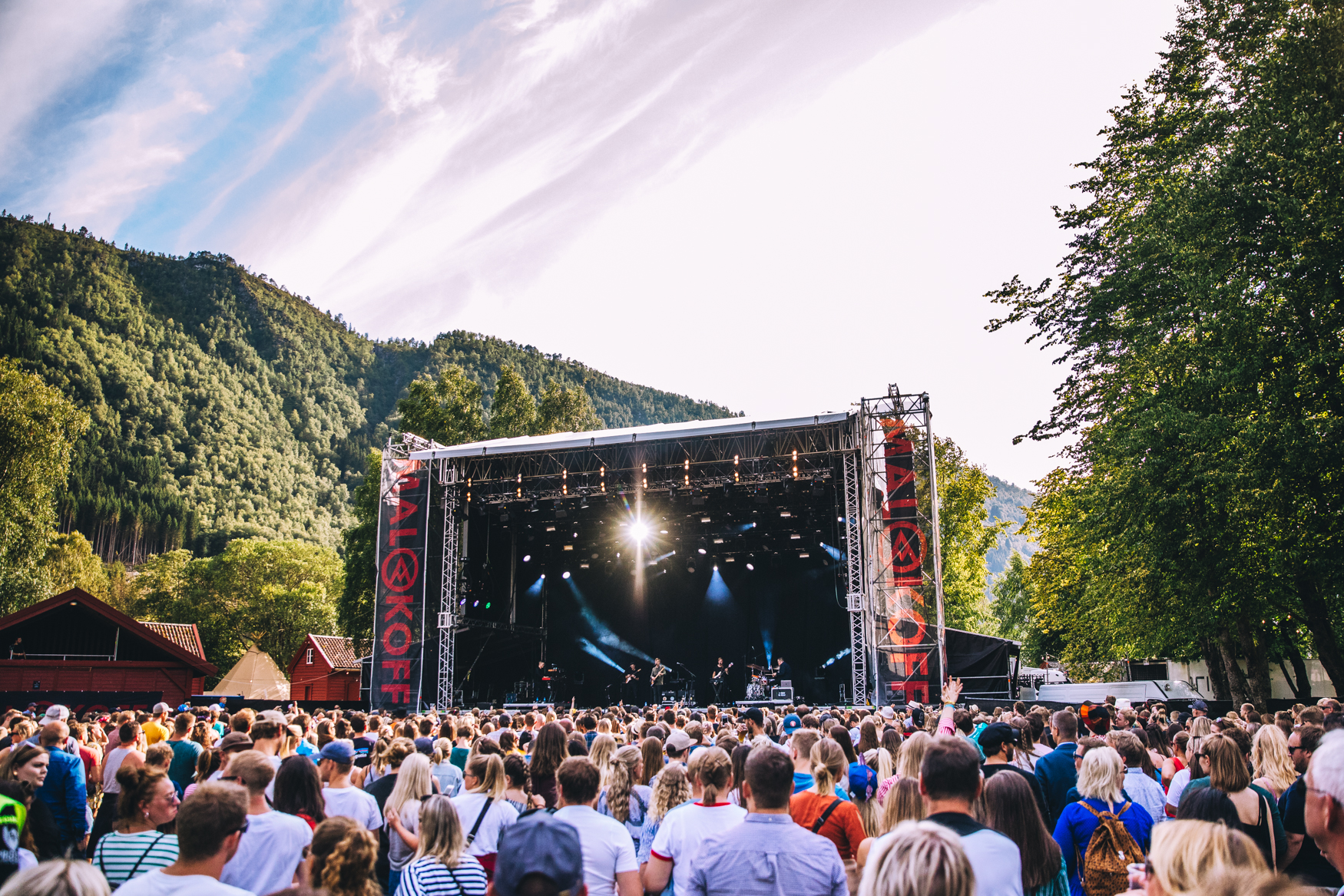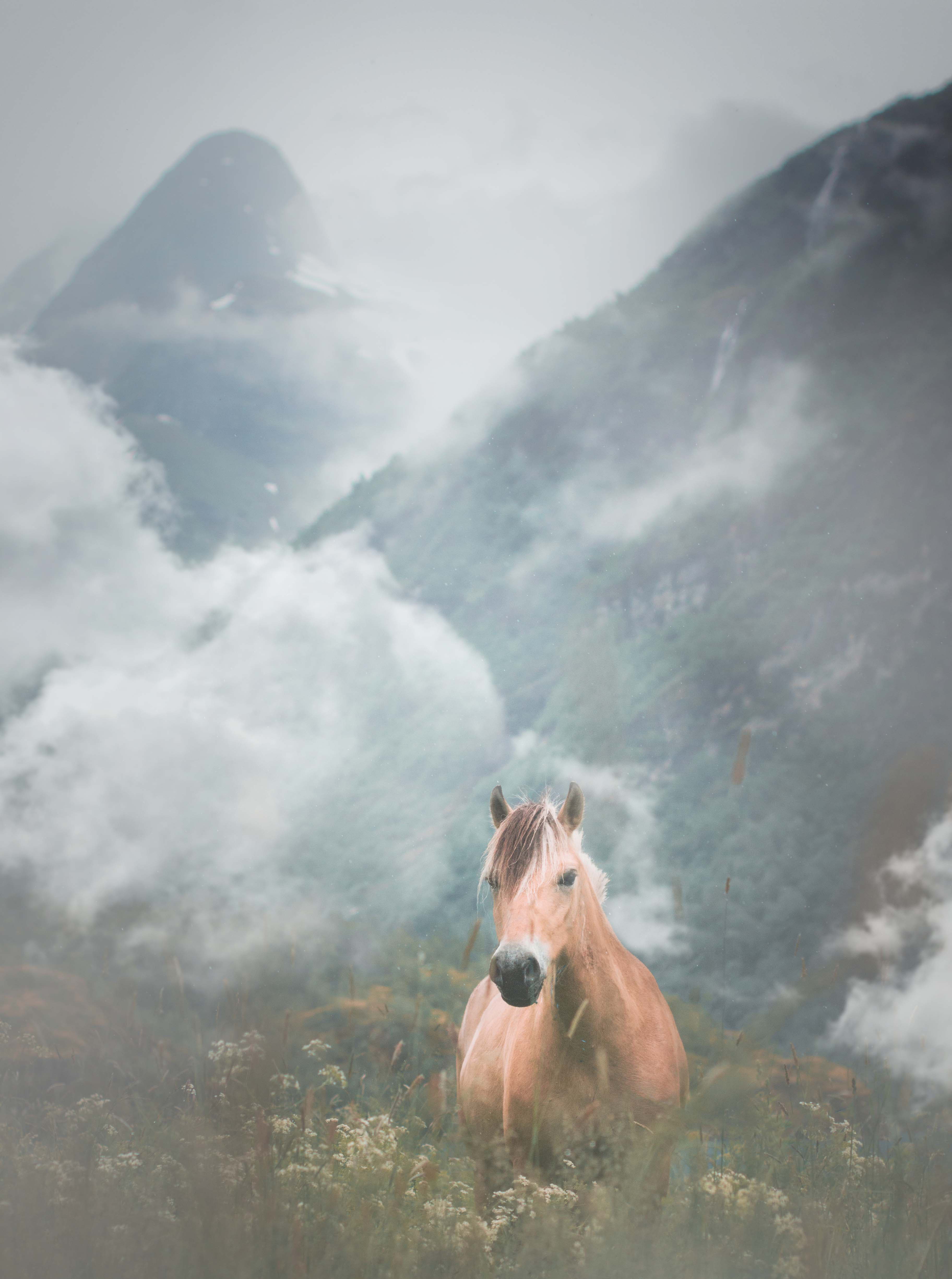 Nordfjordeid is also home of the Fjord horse. The Norwegian Fjord Horse Centre is located here where you can see these lovely horses and go for a horse-riding trip. Riding a Fjord horse in its natural habitat, i.e. the beautiful fjord landscape of Nordfjord, is an exotic experience.
Nordfjord is also the kingdom of the red deer, which roam in this wild and beautiful landscape. If you would like to experience this magnificent animal at close range, you can head for Nave Hjortefarm in Bryggja on the way to Stadlandet. You should also stop at Bakerie when you're in Bryggja and enjoy a delicious snack from the bakery, along with the view of the legendary landmark Mount Hornelen.
You should head for Lotsstøylen summer pasture farm if you're looking for a real taste of Nordfjord. Cattle and Fjord horses still graze at this idyllic summer pasture farm, which is like a postcard from a forgotten age. You get the most beautiful views across the Nordfjord and the snow-covered Nordfjordfjell mountains. From Lotsstøylen, you can follow the farm road to the top of Trolledalsegga (1,020 metres above sea level), or Sagtindane as this mountain is often known. You'll get a magnificent view of Northern Europe's deepest lake Hornindalsvatnet (514 metres deep) in the east, and one of the loveliest views across the Nordfjord in the west, with fjord arms on either side of the mountain ridge. This is the easiest summit trip with the most incredible view.
Walking in Nordfjordeid
There are several nice walks you can do in the centre of Nordfjordeid. You can stroll along idyllic Eidsgata with its historical buildings, walk along the beach beside the fjord or head for Malakoff and walk along the Eidselva river where wild salmon swim. Jektehola park beside Eidselva is perfect for a picnic, where people on walks can make use of the barbecue.
There are countless easily accessible summit trips, and you don't have to climb too far to enjoy panoramic views of the Nordfjord. From Trollenykjen (998 metres above sea level), you can see down to the centre of Nordfjordeid and the Nordfjord on both sides of the summit. The walk to the day trip cabin at Naustdalskamben is very popular among adults and children alike. When you're in Nordfjordeid, you should definitely catch a magical sunset from Mount Hornet, where the Nordfjord branches into two fjord arms and you can see fjords and mountains in all directions.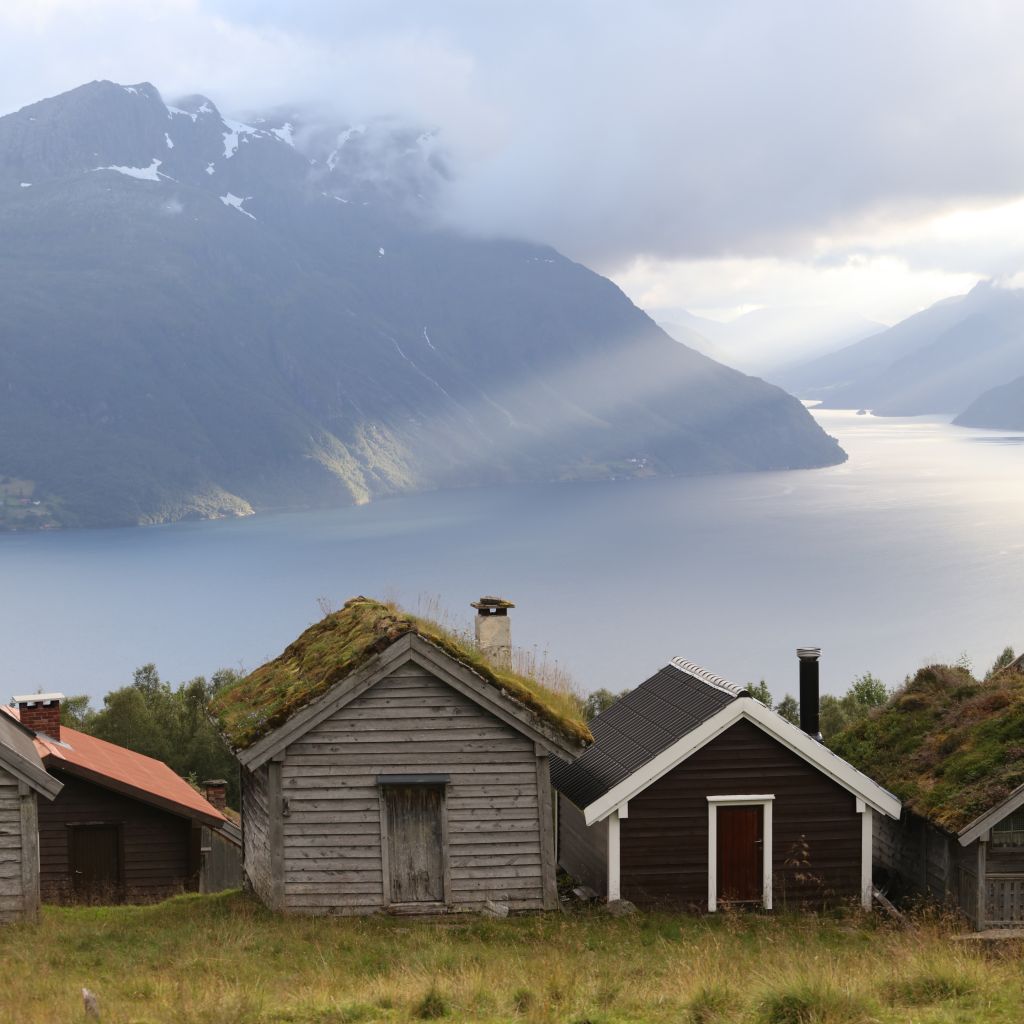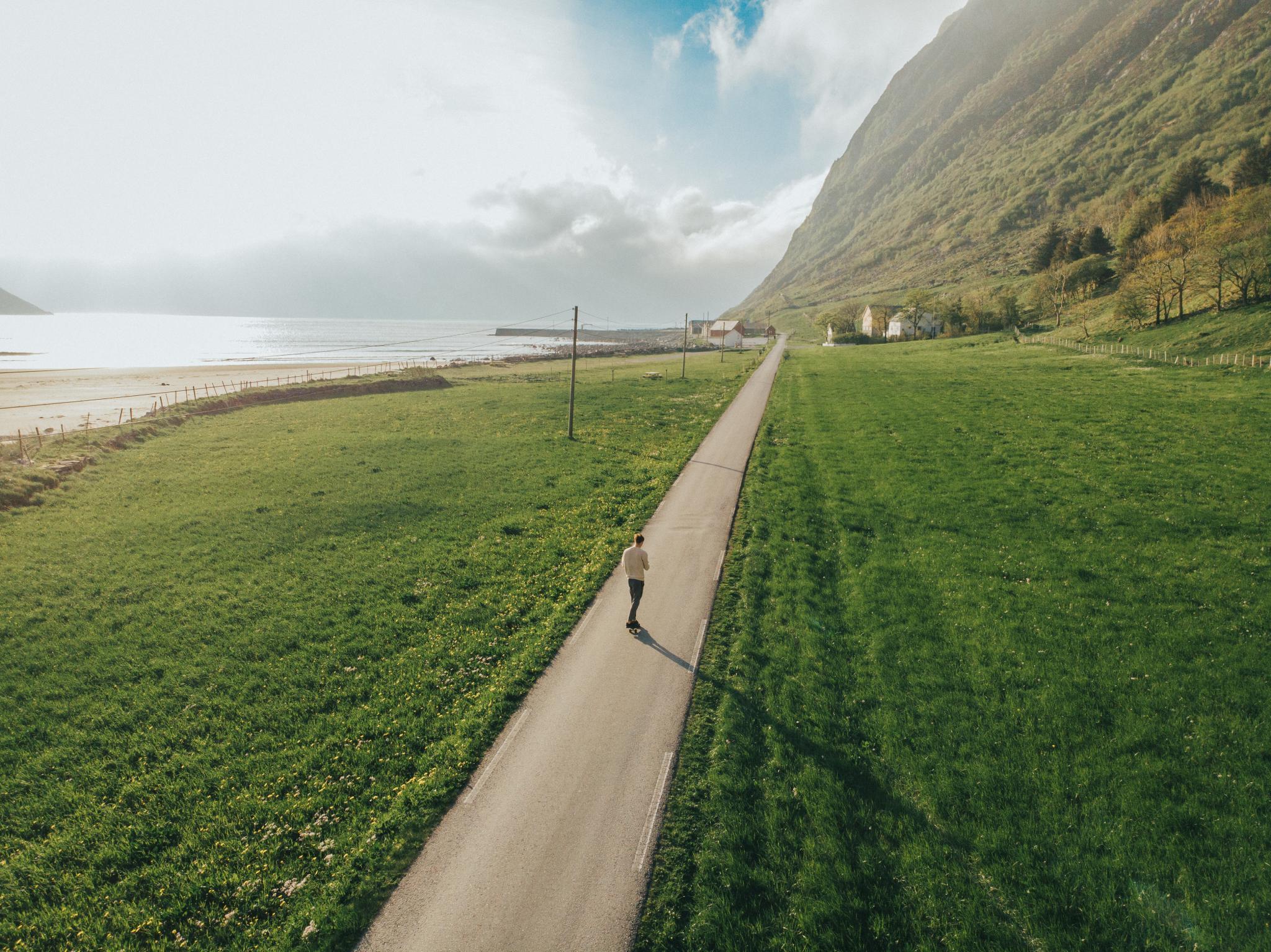 Stad municipality starts at Hornindalsvatnet lake, Northern Europe's deepest lake at 514 metres, and kayaking across its mysterious, deep water is a spectacular experience. You can test your luck fishing in Hornindalsvatnet lake, in the well-known salmon river Eidselva, on the Nordfjord or out at sea.
Stad is also of course known across the world for the surfing paradise Hoddevik and the winding road down to Hoddevika is an iconic Instagram motif. When you're in Hoddevika, you should definitely see the wild and beautiful view from the top of Mount Mosekleivhornet. If you're as agile as a mountain goat and not afraid of lofty heights, you can climb up the path from Hoddevika. You can also walk the considerably flatter path from Dragseidet to Mosekleivhornet.
Ervik, another surfing gem, is situated right around the corner, where there is a small cemetery right beside the shoreline, which serves as a reminder of the brute force of the sea. It's not far from Ervik to Vestkapp – the westernmost mountain plateau in Norway. If you have a bucket-list, you should include watching a magical sunrise at Vestkapp on it.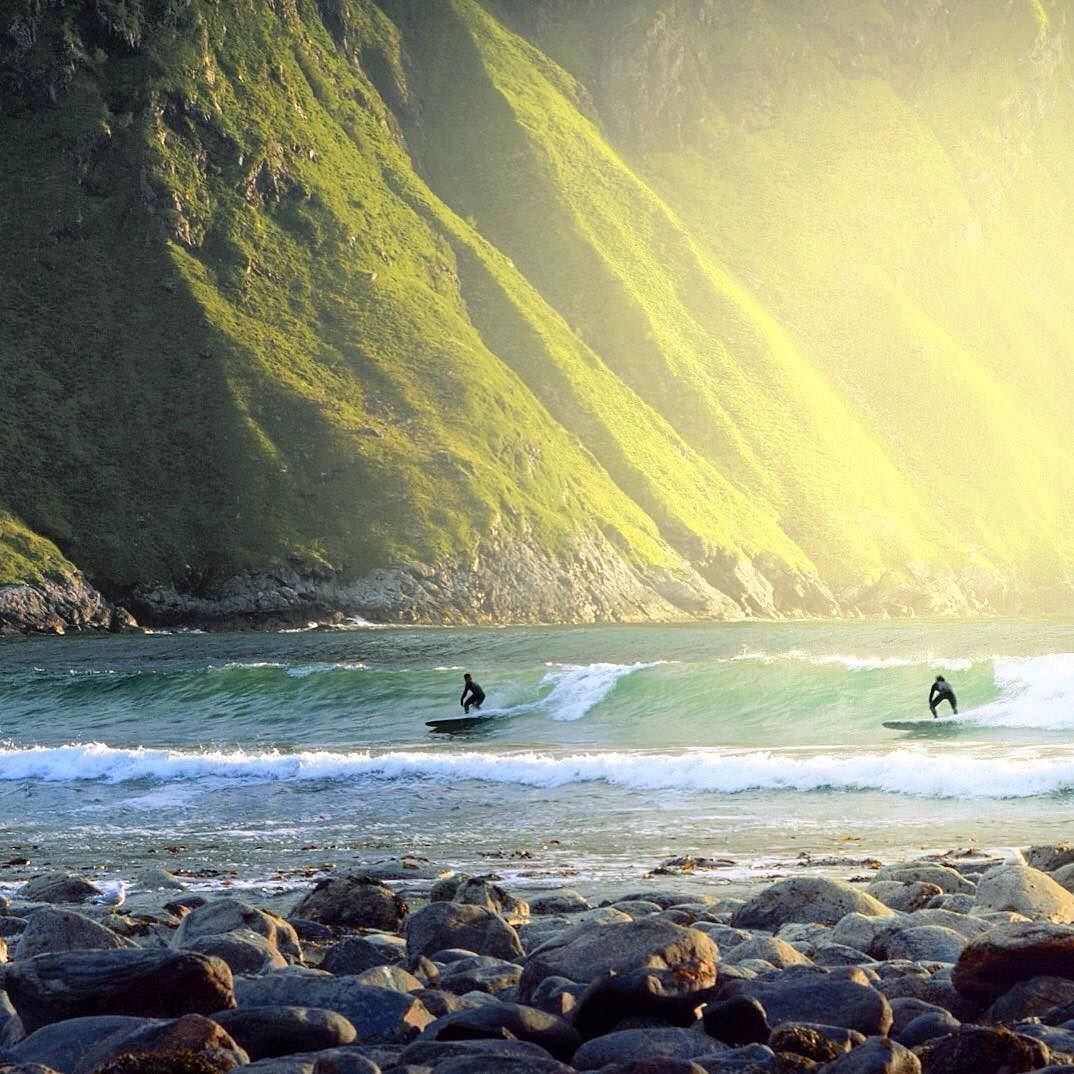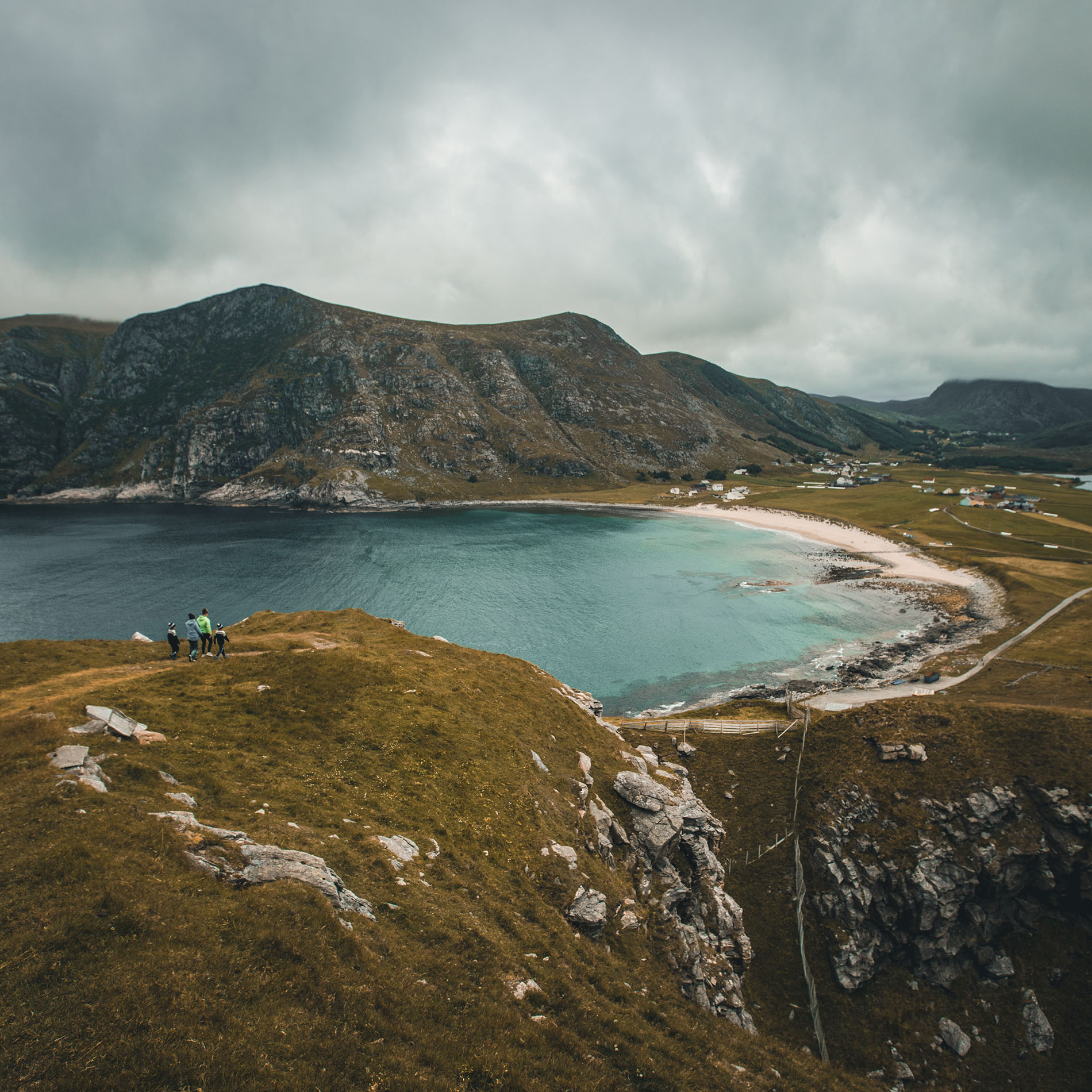 There are spectacular views from Vestkapp of the wild Stadhavet sea, which is one of the roughest pieces of water in Norway. Many ships and lives have been lost during rough weather on Stadhavet sea. The Norwegian Coastal Administration is now set to build the world's first ship tunnel to ensure ships a safe passage past Stadlandet. You can learn about the area's history from the Viking Age to Christian times in Stad. When you drive towards Hoddevika, you come to Dragseidet, which was the site of the christening assembly in 997 AD, an important event in Norwegian history, when King Olav Tryggvason assembled important people from four counties and converted them to Christianity.
If you would like a spiritual break from active nature experiences, you should take a trip to the holy island of Selja, where you can breathe in the silence while exploring the monastery ruins. St Sunniva is Norway's only female saint – and the legend about her is like an adventure story. The island of Selja is just a short 15-minute boat trip from Selje. In Selje, the parsonage, which is open to the public, is in a central location beside a white sandy beach where the locals swim in the sea all year round in all kinds of weather. Foto: © Ruben Soltvedt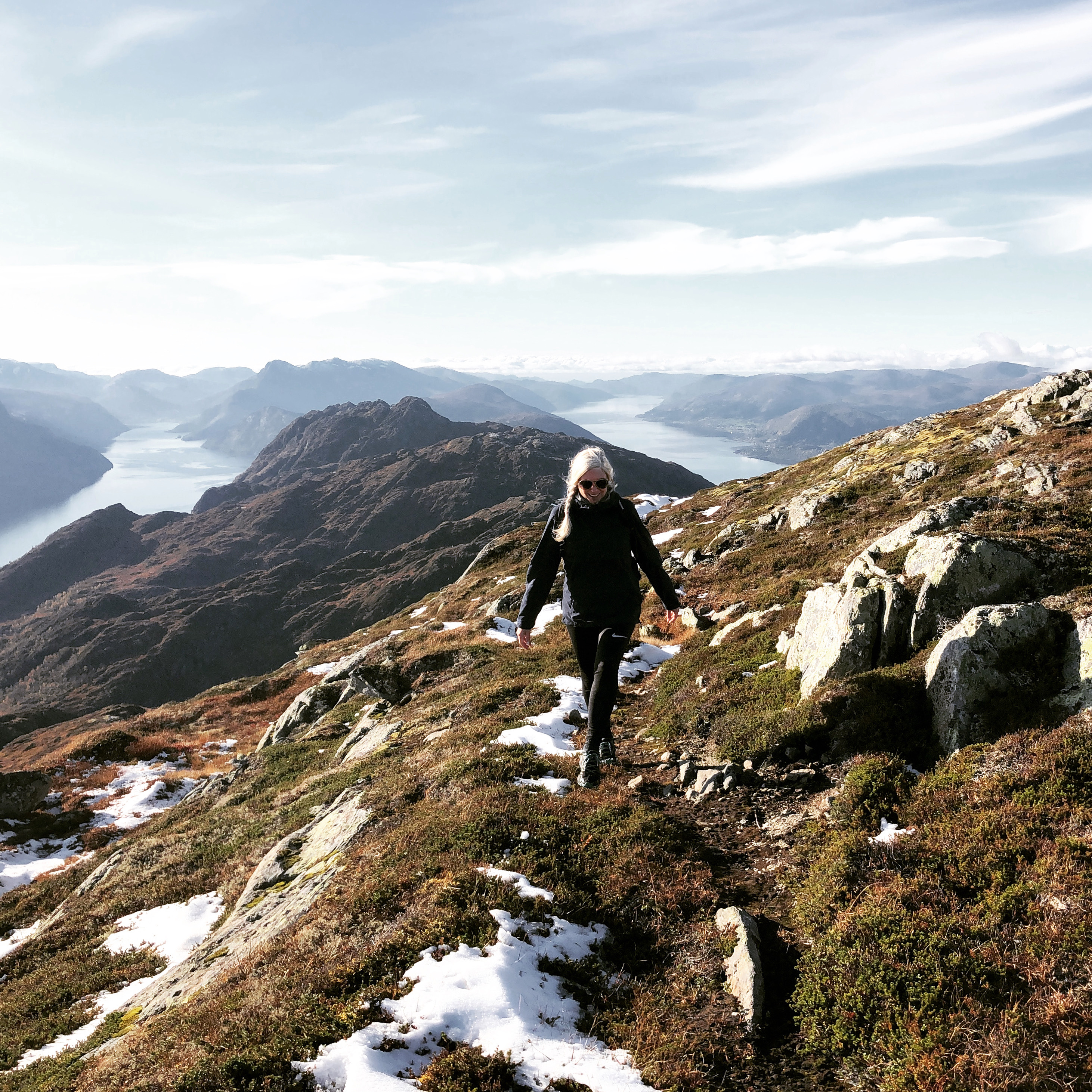 Familievennelege  toppturar i Stad
Trolledalsegga
Frå Lotsstøylen kan du følge setervegen heilt til toppen av Trolledalsegga (1020 moh), også kalla Sagtindane. Her får du ei mektig utsikt over Nord-Europas djupaste innsjø Hornindalsvatnet (514m) i aust, og ei av dei aller finaste utsiktene over Nordfjorden i vest, med fjordarmar som går på begge sider av fjelleggen. Dette er den lettaste toppturen med den heftigaste utsiktsikta. 
Mosekleivhornet
Turen er ca 16,5 km lang, og startar på Dragseidet. Stien opp er godt merka. Ein går stort sett i lyng, men nokre korte parti er myr. På Vardeberget har du ei fin utsikt, men om du fortsette opp til Mosekleivhornet, som er ca dobbelt så langt, får du panoramautsikt over Hoddevik. Denne turen er fin for familien, om du tek den lettaste ruta.