Come to Oldedalen
The most spectacular valley for walks in Norway
The most spectacular valley for walks in Norway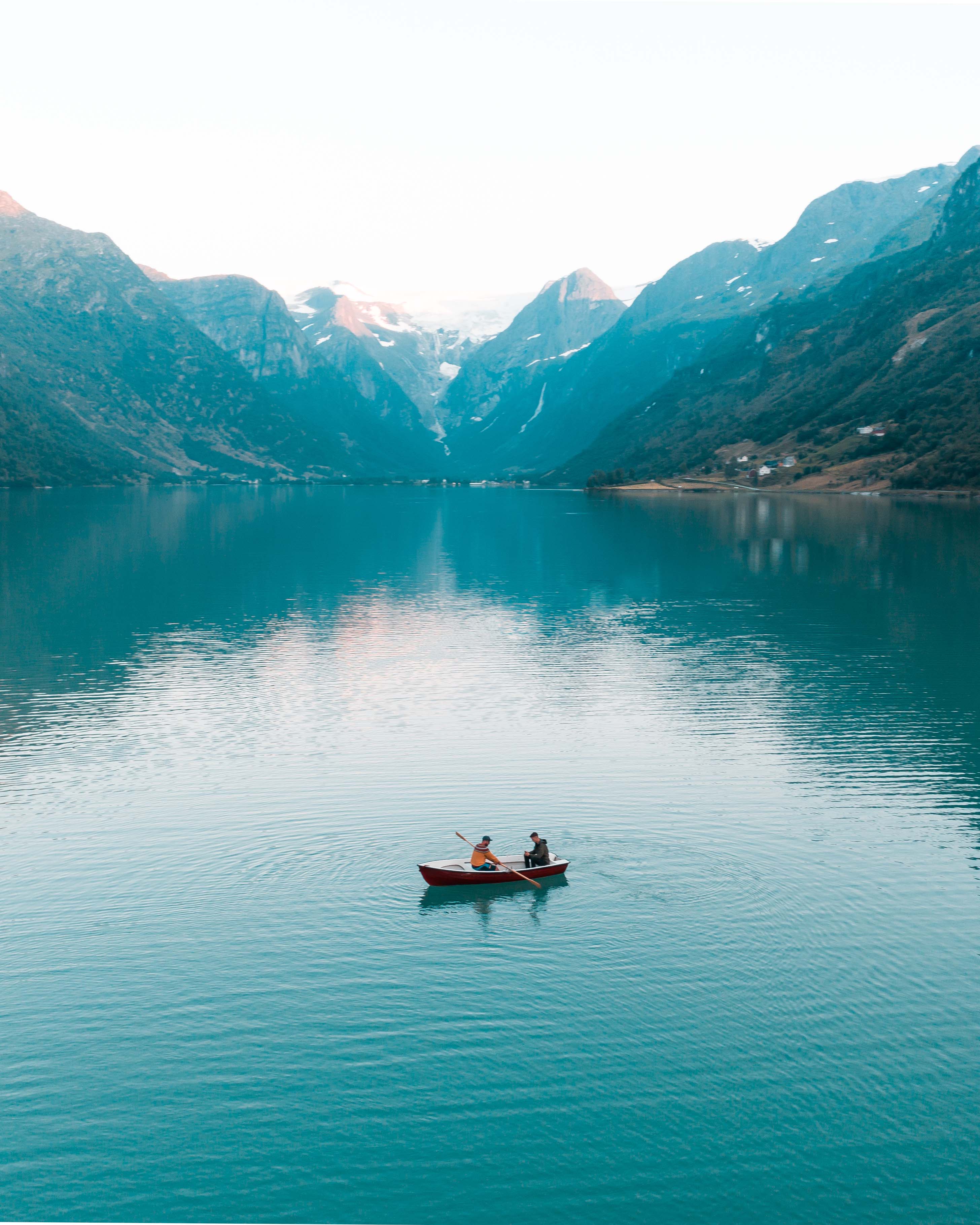 A deep valley surrounded by magical mountains
The blue-green Oldevatnet lake, formed by the melting glacier, is situated in Oldedalen valley. While each season has its own charm in the Oldedalen valley, the wild nature and fantastic fauna are a constant feature. Be it sheep grazing, or cascading waterfalls, or the mist settling like a veil over the changing colours of the lake, there's always something new to experience in the most magical valley in Norway. You'll be hard pressed to experience this valley without it making an indelible impression.
Oldedalen is part of Nordfjord, south of Olden in Stryn municipality. The valley is surrounded by Jostedalsbreen National Park. The Briksdalsbreen, Melkevollsbreen and Brenndalsbreen glaciers creep down into the valley, between the tall mountains and the deep valleys. Oldevatnet lake and Oldenelva river, which runs through the valley and out into the Nordfjord, are major features of the valley. This is where Olden mineral water is bottled from a source in the Blåfjell mountains. Driving through Oldedalen valley is an adventure in itself.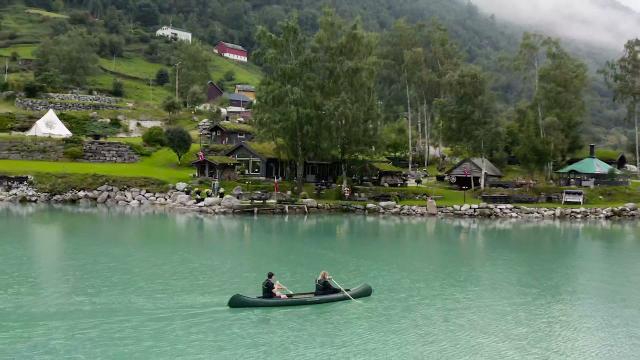 Briksdalen valley and Briksdalsbreen glacier
At the end of Oldedalen valley the Briksdalsbreen glacier extends out of Jostedalsbreen National Park and into the lush and narrow Briksdalen valley. This magnificent sight has drawn visitors from around the world year after year. This arm of the glacier plunges 1,200 metres straight down, and it is difficult to take in the magnitude of what you don't see; the rest of the glacier far above. In the Briksdalen valley, overnight accommodation is available in mountain lodges, apartments or cabins. There are waymarked trails all the way up to the glacier, where you can see for yourself how the glacier has formed the valley over thousands of years.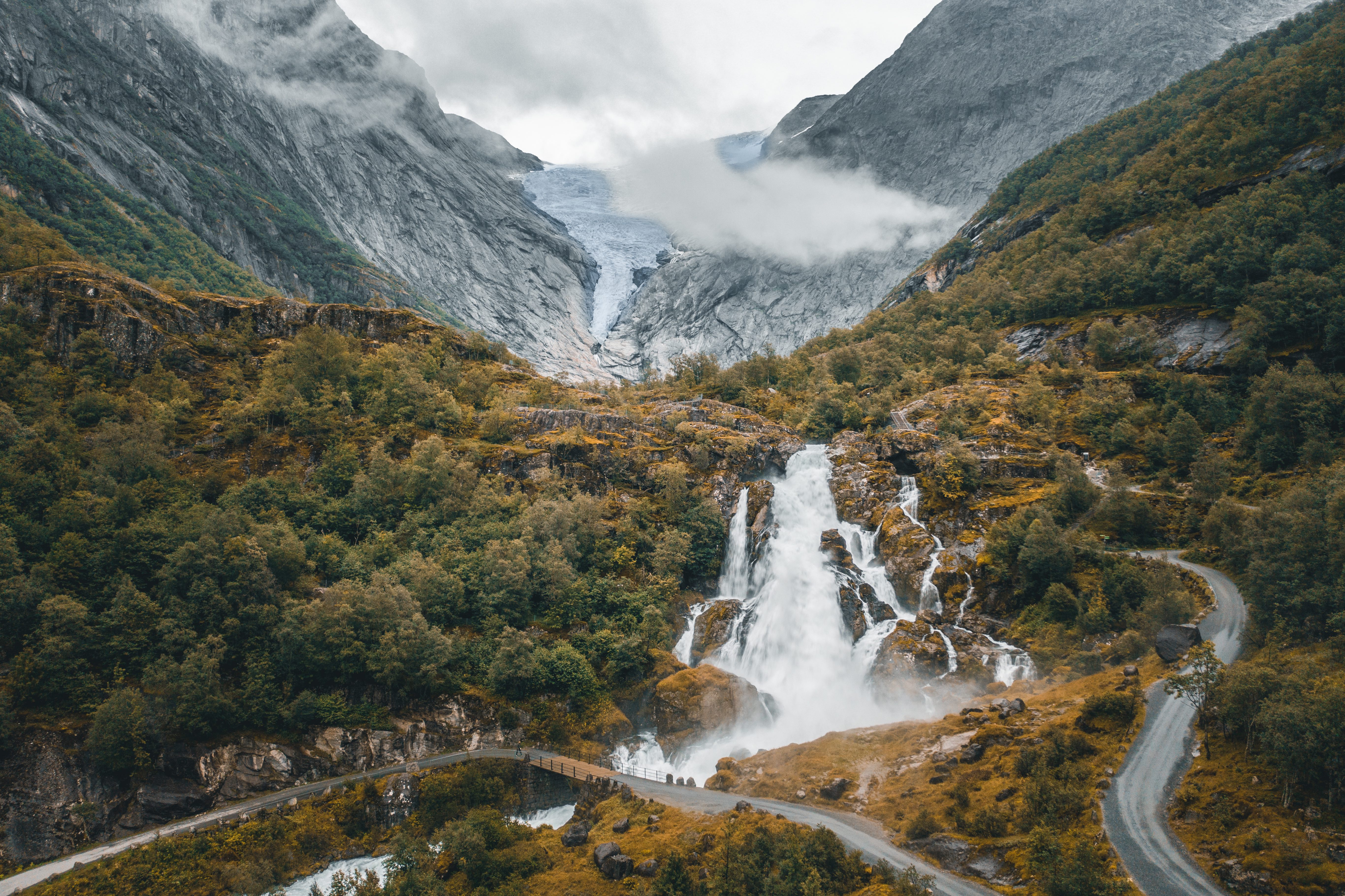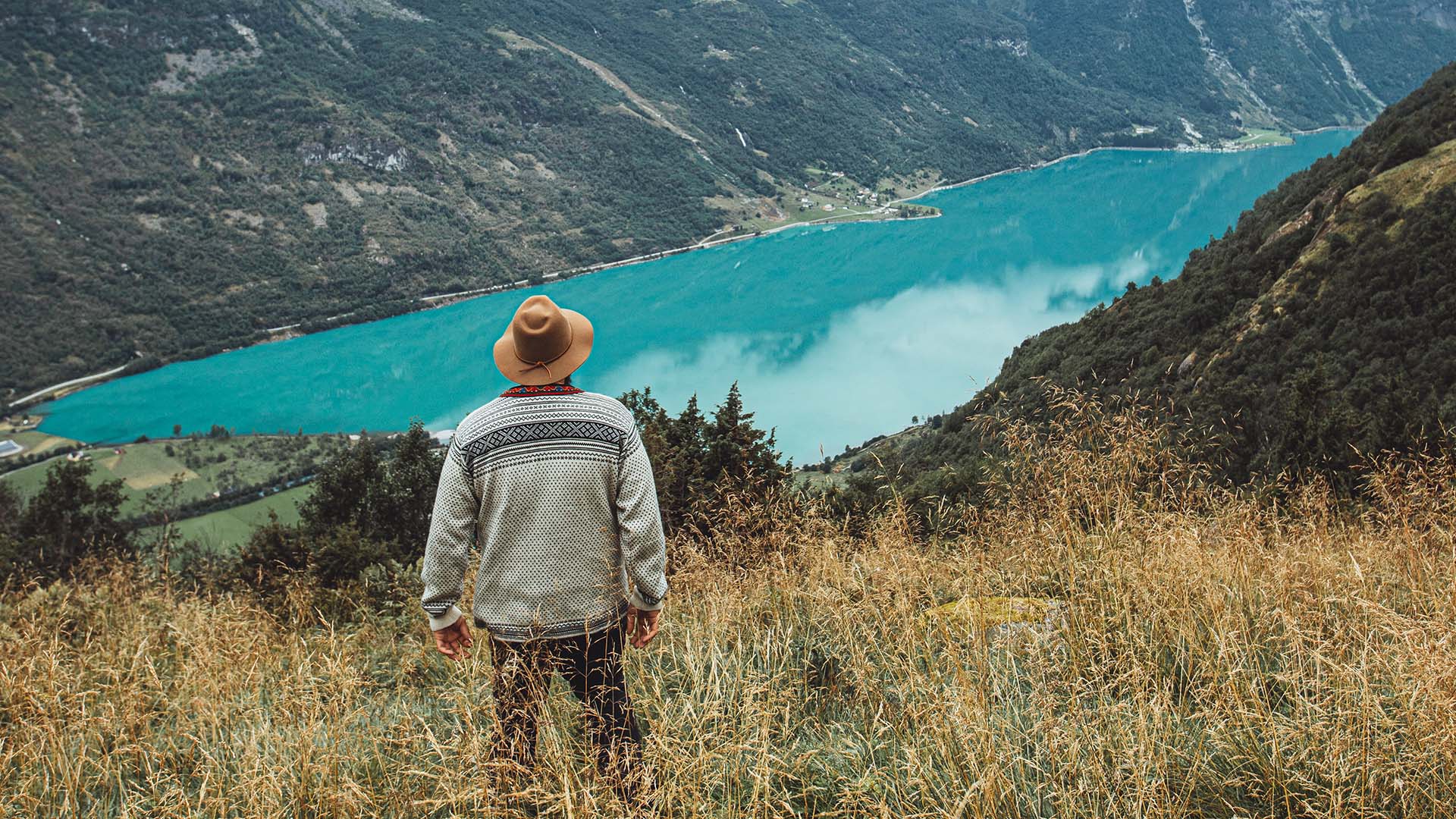 Vandring
Oldedalen er Norges mest eventyrlege vandredal, og her finst det turmoglegheiter for alt frå dei kortaste beina til dei lengste og sprekaste.
Hugs fjellvettreglane. Sjølv erfarne fjellfolk har ei sunn respekt for fjellets luner og tar sine forholdsreglar.
Briksdal Adventure tilbyr guida vandreturar til dei fleste fjell og setre. Ta kontakt med dei om du vil ha meir kunnskap og ei oppleving utan om det vanlege.
Vandreturar for heile familien 
Det er ikkje alle som finn glede i å skulle vandre der «ingen skulle tru at nokon kunne bu». Derimot finst det fleire lettare turstiar i Oldedalen tilpassa familiar og tur-entusiastar utan å måtte tileigne seg altfor mykje ny kunnskap.  
Opp på topp! 
Om du er trygg i fjell og terreng er det tilrådd å verkeleg å velje seg ut seg ein av dei meir krevjande og fantastiske fjellturane Oldedalen har å by på. Her må du tilpasse turen etter vêr og vind, men gevinsten er stor, og ei oppleving du aldri vil gløyme.
Aktivitetar
Oldedalen sluttar aldri å gje. Sjølv ikkje til deg som ønskjer å oppleve noko anna meir «enn berre ein fjelltur». Om du er ute etter å gje besøket ditt noko ekstra, som ein kajakktur på Oldevatnet, eller å buldre blant store kjemper eller utøve yoga i historiske omgjevnader – har Oldedalen meir å tilby enn tida strekk til. Her er det berre å velje.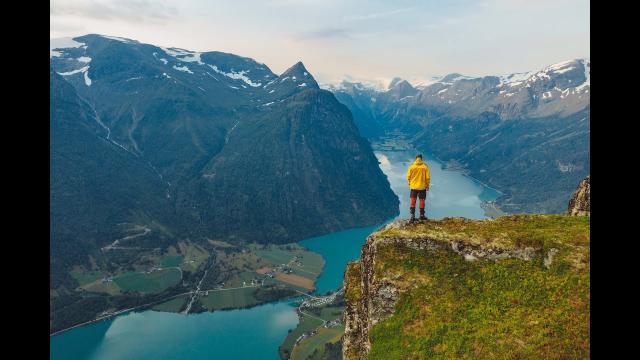 Overnatting
Mellom idylliske fossefall, isbrear og høge fjell kan du som besøkande legge hovudet ned på puta om kvelden og vakne omkransa av det beste naturen har å tilby. I Oldedalen finst det mange ulike overnattingstilbod tilpassa deg og familien din. Forleng opplevinga av opphaldet, og planlegg eventyret med ein av Oldedalen sine mange unike overnattingsstadar.
Lokalmat
Opplev måltida iblant tradisjonsrike bygningar, med lokale råvarer og i sosiale areal. Er det noko alminneleg med ein vaffel langs Oldevatnet?