Surfing the waves at Stad
You'll find some of the most exotic surfing beaches in the world at the very tip of Stad.
Experience wild scenery and the rawness of the landscape from a surfboard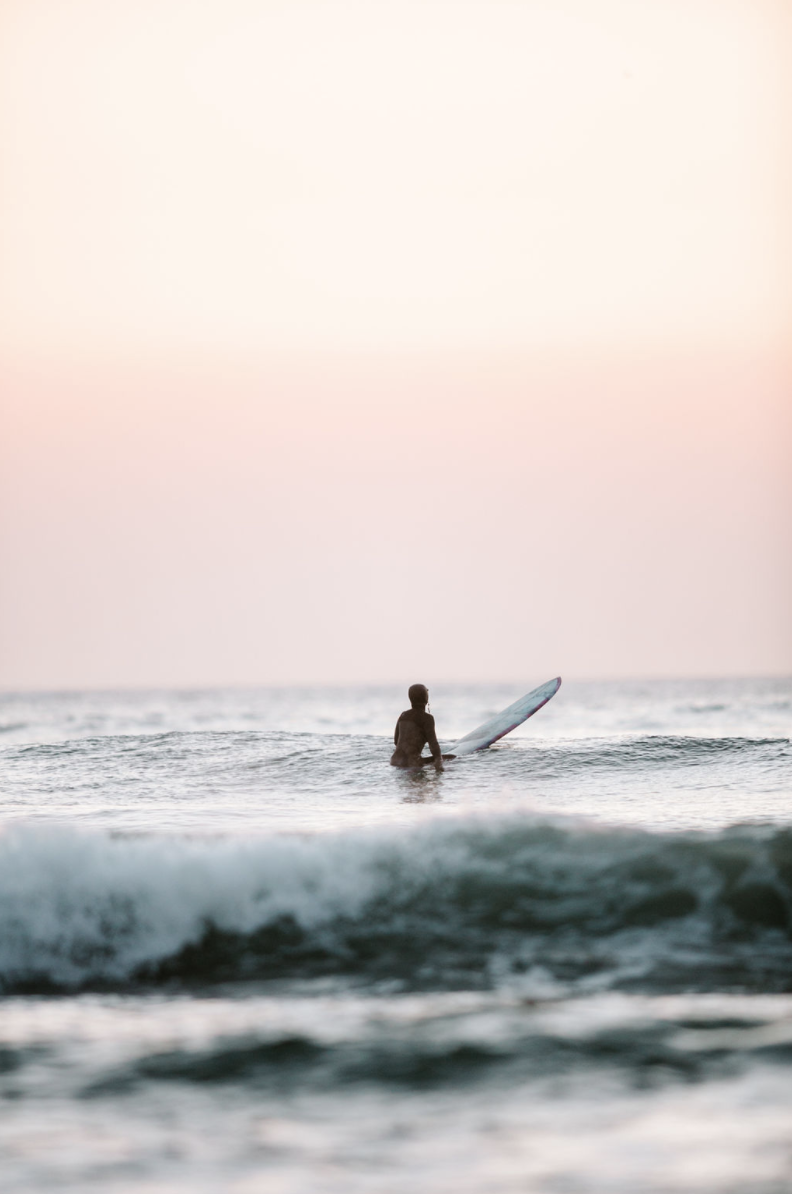 Between perpendicular mountainsides and thundering waves, you can surf the cool water while eagles glide majestically above you.
It makes for a truly unique experience. You'll hardly believe you're in Norway, until the waves greet you with a cold shower and remind you that you're surfing on the notorious Stadhavet sea. Cold water surfing is more popular than ever before, and more and more people are heading for the beaches along the coast of Norway.
You'll meet a creative surfing community at Stadlandet, who run surfing shops, cafés and accommodation. You can rent all the equipment you need to ensure you feel comfortable and warm in the water all year round. Several of the surf camps have certified instructors and the newly-established Stad Sjøredningsklubb ensure that all water-based activities are safe. Wetsuit technology enables more surfing companies to operate all year round.
Hoddevik is the most famous destination, which attracts surfers from across the world. You'll be met by an impressive sight as the road winds its way down the hairpin bends: the majestic mountains and the long white sandy beach against the ocean. This site is suitable for surfing all year round.
Surfing beaches in Nordfjord
The Norwegian coastal landscape is a paradise for experienced surfers looking for undiscovered gems. The waves are perfect for experienced surfers at several fantastic places in Stad.
Hoddevik is 20-30 minutes from Ervikstranda. Surfing here is a fantastic scenic experience with crystal clear water and majestic mountains wherever you look. You're almost guaranteed waves at Ervikstranda, from both the south-west and north-west.
One great tip for experienced surfers is Vetvika in Bremanger. Set off on foot to this exposed bay that cannot be reached by road. Vetvika bay was long a well-kept secret known only to a few people in Bremanger. But the word is now spreading like wildfire. This secret beach is rumoured to be 'the most beautiful place on earth'.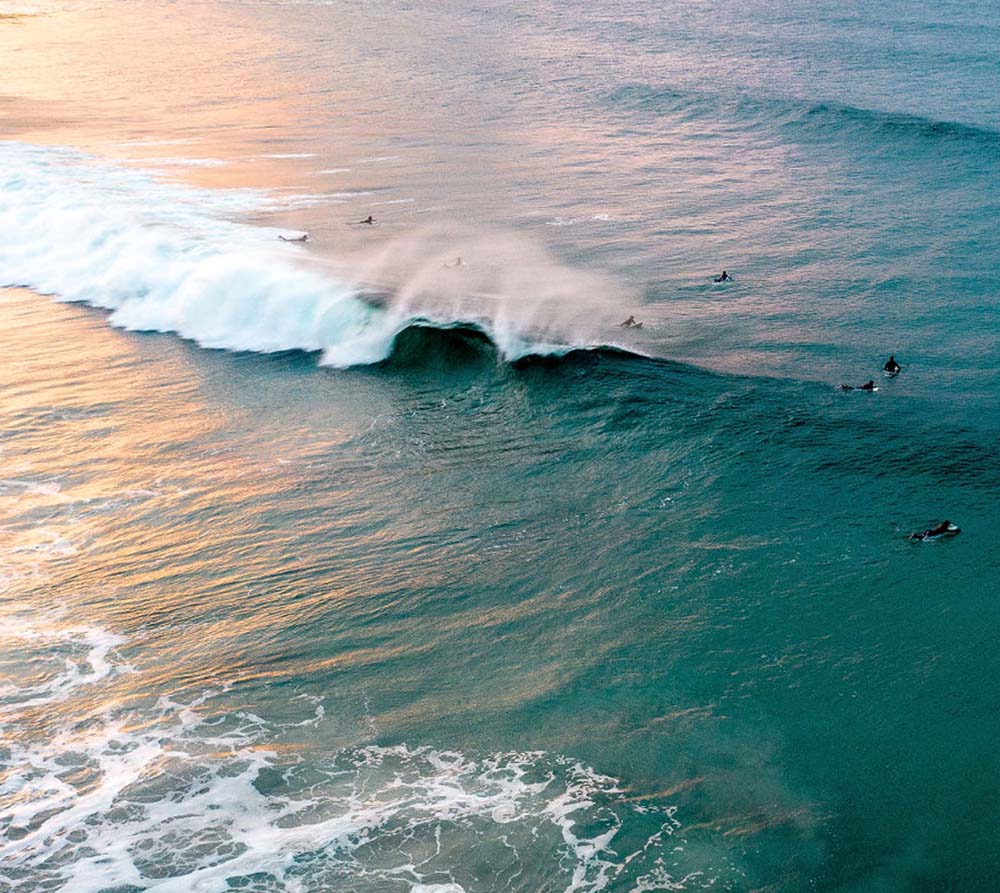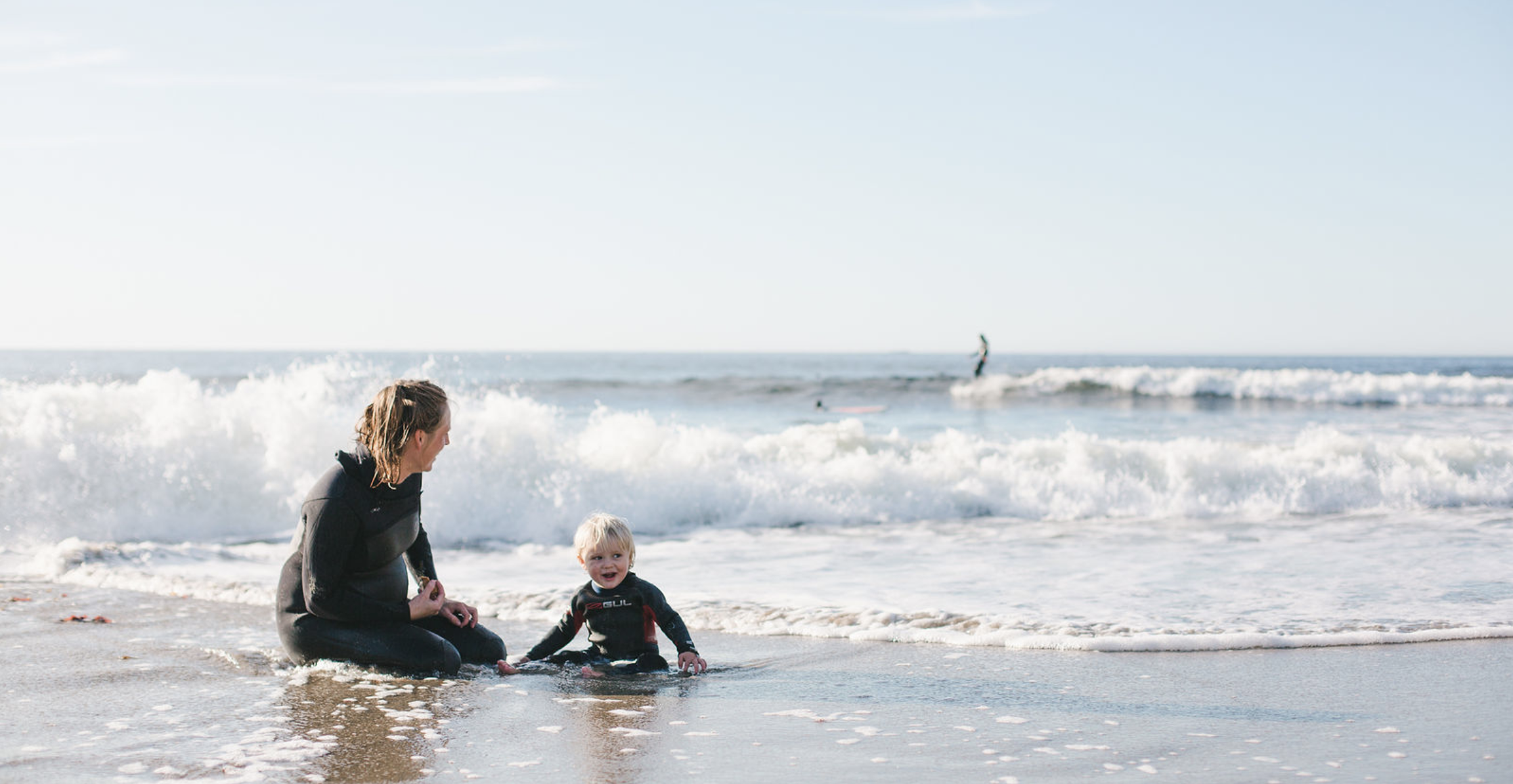 Surf i lag med familien
Det er fint å sjå utover havet og vandre langs strendene, men det er noko heilt eige å stupe uti vatnet. Augeblikket av vektlausheit i det ein skyt fart og sprett opp er heilt unik. Bølgesurf i Nordfjord kan vere ein super familieaktivitet, sjølv når hausten er i ferd med å bli til vinter. Surfing er ein aktivitet der alle kan delta. Dersom surfeaktiviteten er planlagt og tilrettelagt er dette ein perfekt aktivitet for heile familien.
«Cold water surf» 
Surfing er ein heilårsaktivitet på Stadlandet. Temperaturen i vatnet er på 5 grader og 2 minus i lufta, men kulde og snø på fjelltoppane stoppar ikkje surfe entusiastane. Det gjør heller opplevinga meir eksotisk. Vatnet er sjølvsagt kaldt, men varmen kjem brått når ein begynner å bevege seg. Vi anbefaler «Cold water surf» på det sterkaste til alle som ønskjer ei heilt unik vinteroppleving i Norge.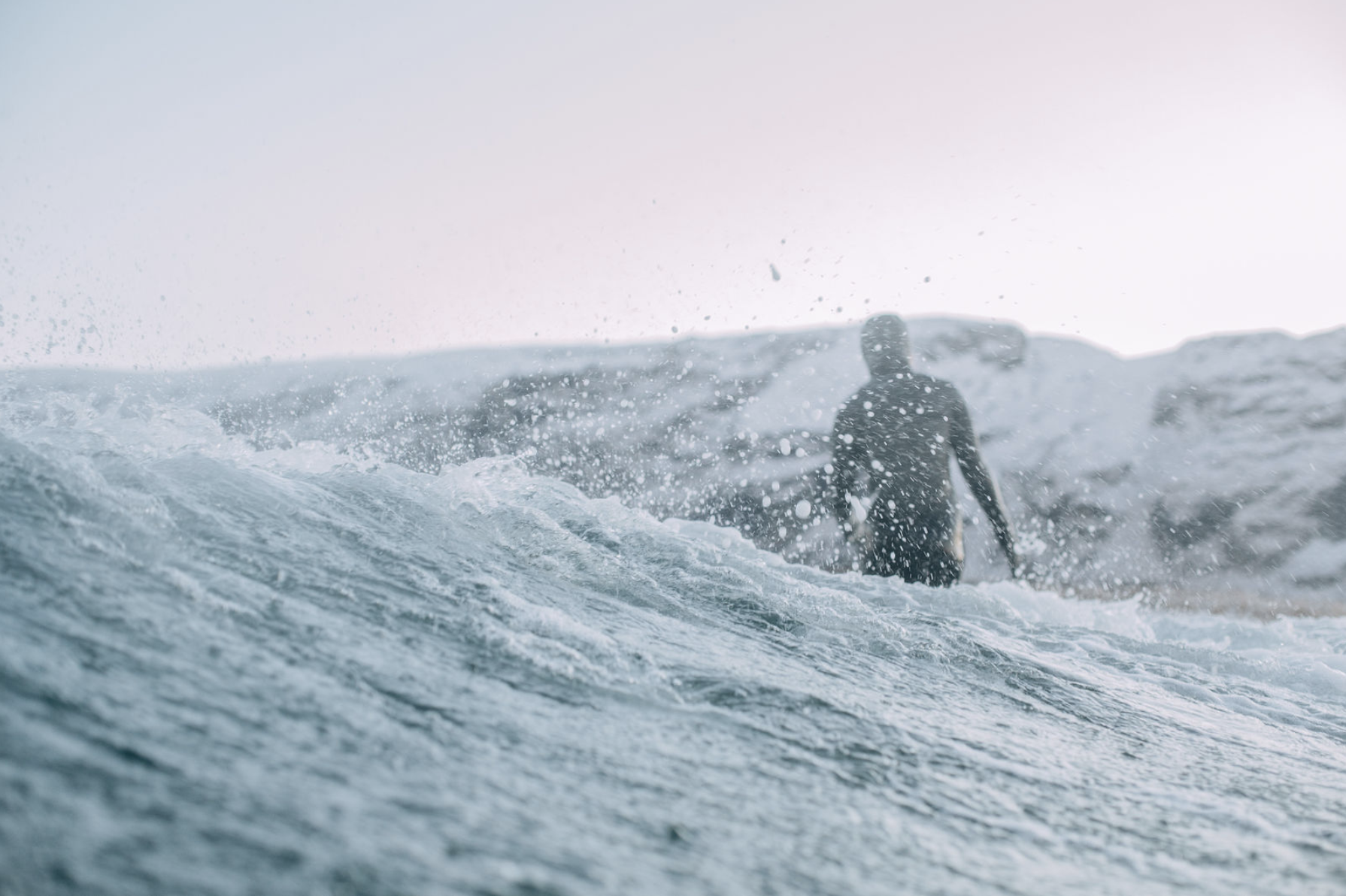 Vil du surfe på Stad?
Medan fjella endrar seg med årstidene, tilbyr Nordfjord sine surfestrender toppar ein kan surfe heile året. Anten du er nybyrjar, middels eller viderekommen surfar gir det krystallklare vatnet alltid ein minneverdig oppleving. Det finst fleire aktørar som tilbyr utleige av utstyr og surfekurs på Stadlandet. Start din surfeoppleving her hos oss.