Planning to travel to Nordfjord this summer?  
Nordfjord is like a big amusement park. Here you can enjoy white sandy beaches, majestic mountains and beautiful glaciers. You can paddle in the beautiful Lodalen, surf the coast or you can ski - in the summer!
Coronavirus and traveling restrictions in Norway
125 years ago Kristian Bing climbed up the ice of the Briksdal Glacier. Morten Knapstad, one of Norways leading pilots in paragliding, payed his tribute to the pioneers by being the first to fly out of the glacier plateau and down the steep Briksdals glacier. Perhaps a "love letter to Knapstad" will be made a hundred years from now? The history of Norwegians exploring the possibilities in nature, will most definitely continue.
Get inspired, go explore. Learn more about Kristian Bing and the OneCall stunt:
A love letter to Bing
This is the story about the mountain pioneer Kristian Bing - The father of Norwegian mountain sports.
ORDER YOUR TRIP TO NORDFJORD
Widget startpage



CLEAN BEACHES WITH CRYSTAL CLEAR WATER
There are several white beaches along the north coast of the Nordfjord region. The turquoise water is waiting for you whether you want to surf, paddle or swim.
<% totalFilter %> filter applied
LET THE ADRENALINE RISE
There is no reason to stay indoors when you are in our region. Find fun things to do, whether you are visiting the coast, the glaciers, the fjords, the mountains, or somewhere in between.
<% totalFilter %> filter applied
ARE YOU READY FOR A SUMMER ADVENTURE? 
Book your trip to Nordfjord right here
<% totalFilter %> filter applied
Nyheit! Zipline i Loen, 1000 meter over fjorden
På toppen av Hoven, 1000 meter over fjorden opnar Loen Active denne sommaren to splitter nye ziplines som er henholdsvis 125 og 95 meter lange.
NORDFJORD SAGA
What is it about Nordfjord`s 1,200-year-old story that has made the region what it is today?
Nordfjord Saga is a historical experience based on who we were and who we are.
Eit utval kulturelle produkt
<% totalFilter %> filter applied
GET A GOOD NIGHT SLEEP IN UNIQUE SURROUNDINGS
<% totalFilter %> filter applied
<% totalFilter %> filter applied
Strynefestivalen 2020
11-14. June 2020, the seventh edition of the legendary Strynefestival will be arranged.
Malakoff Rock Festival 2020
Thursday 16 jul 2020- Saturday 18 Jul 2020. A real summer highlight many simply can not live without, and every July the small and charming village of Nordfjordeid get transformed into a bustling metropol for happy music loving people.
Oktoberfest Stryn 2020
Welcome to the Oktoberfest in Stryn! As usual it will be arrange a vorspiel on Friday afternoon/evening/night, and the big celebration all day Saturday with a parade, beer tasting, entertainment, Oktoberfest food, music and great atmosphere.
GO TO THE MAP OF NORDFJORD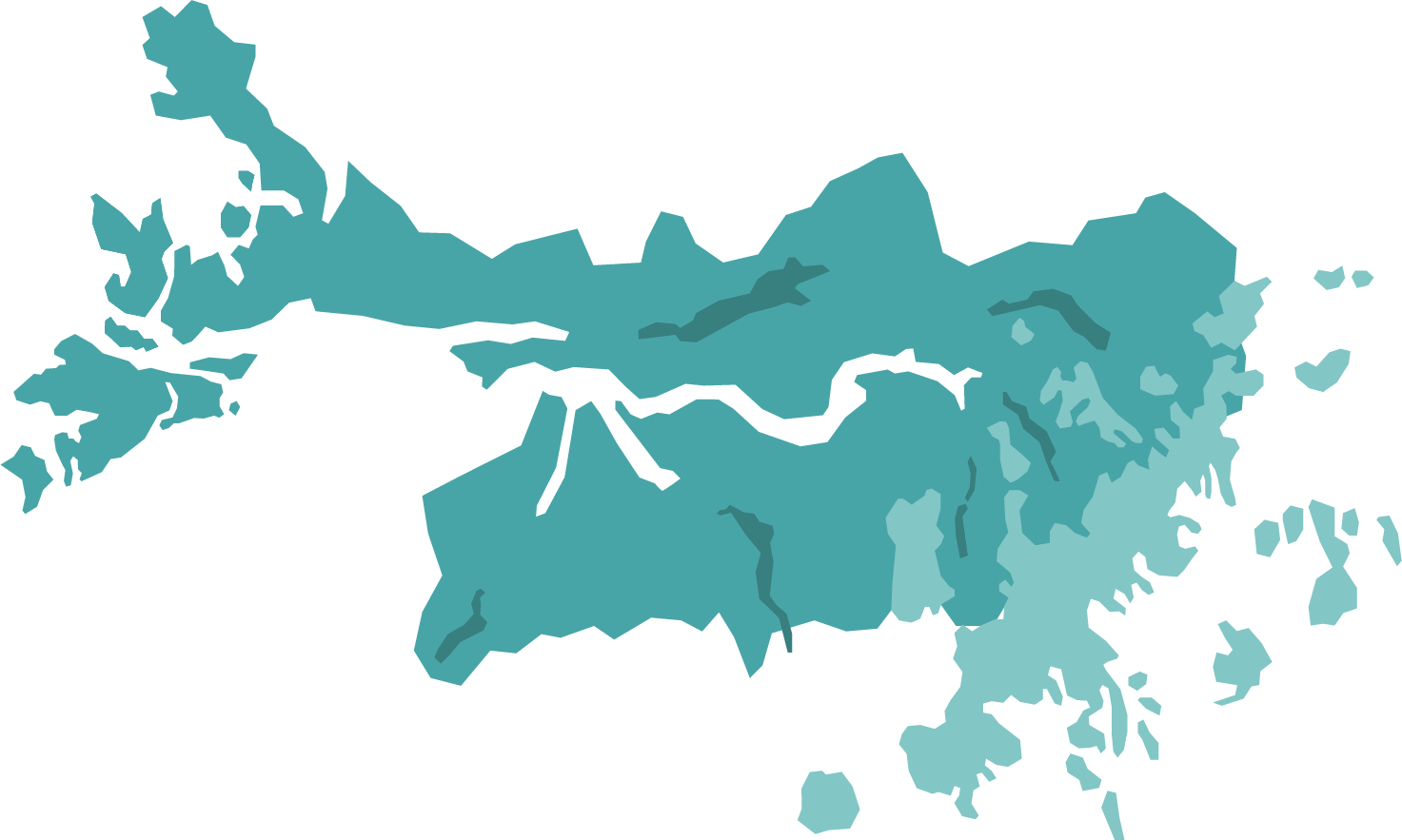 1092
Thailand? Nei. Ibiza? Feil igjen. Dette er fantastiske Lodalen. Har du ikkje bestemt deg for kvar du skal reise i sommar? Då ville eg ha teke turen til Nordfjord. Opplev heile norgesferien i ein region. Nordfjord byr på alt frå fjord og bre til dramatisk kyst. Foto: @eljackson #lodalen #lovatnet #nordfjord #visitnorway #mittnorge #norgesferie #sommerinorge #aktivferie #opplevnorge #goexplore #exploremore #explorenorway #greenlake #innsjø #fjordsofnorway #fjordogfjell
303
Utforsking av fjella og naturen er for dei aller fleste av oss ein del av det å være nordmann. I sommar skal alle være skikkelig nordmann i Noreg. Ta på turklede og utforsk Nordfjord - Eit eldorado for toppturentusiastar. Les meir og bestill din tur til Nordfjord på nordfjord.no. Foto: @skogstadsport @loenskylift #loenskylift #turistiegetland #sommerinorge #norgesferie #aktivferie #topptur #gondol #utno #fjelltid #fjelltur #opplevnorge #utpåturaldrisur #fjelletkaller
316
Det var solnedgang. Det var latter, det var sang. Det var sommerfri. Det var sjø og magi. Det var deg og det var meg. Det var minner som aldri vil dø. Det var evighet. Og en sol som farga himmelen rød ❤️🍷🌅 Legg ferien til Nordfjord i sommar. Foto: @karen_andresen #grotlesanden #bremanger #sommerinorge #norgeimitthjerte #solnedgang #solnedgång #sommerferie #sommerferien #strandliv #sommernatt #opplevnorge #vestlandet #fjelltid #fjellet #bilferie
970
Fjordingen er Nordfjord sin eigen hesterase, og fleire stadar i Nordfjord kan rideinteresserte oppleve vakker vestlandsnatur frå hesteryggen. Du kan også sjå fjordingen beite rundt om i heile Nordfjord. Den vakre hesterasen passar perfekt inn i det dramatiske landskapsbilete. Du vil få eit skikkeleg nasjonalromantisk syn 🐴 Foto: @nosuch.adventure #fjordhorse #horselife #wildlife #wildlifephoto #fjordnorway #fjordogfjell #fjording #mittnorge #sommerinorge #norsksommer #sommerferie #bilferie #opplevnorge #utpåtur #dyreliv #norgefoto #norgeimitthjerte #nasjonalromantikk
779
Frå ski i sommarfjellet til nattbad i Lovatnet. Frå surfing på Stad til fersk sjømat i Kalvåg. Frå topptur på Eggenipa til ridetur med Fjordhest på Nordfjordeid. Her nemner vi kun ein brøkdel. Moglegheitene er uendelege. Vi tel ned dagane. Sommaren er her om 8 dagar og Nordfjord er allereie ope. Velkomen til oss. Nordfjord - Alt i ein fjord. Book overnatting og aktivitetar i Nordfjord på Nordfjord.no. #sommerinorge #sommerferie #bilferie #bilferieinorge #sommerfølelse #stryn #utno #aktivferie #ferieinorge #vestlandet #opplevnorge #utpåtur #fjordhest #fjording #surf #sjømat #sommerski #topptur #lovatnet
369
Naturen og fjella i Nordfjord innbyr til å bli utforska. Dei høge toppane, eller lavlandet med grøne dalar berre ropar på å at du skal ta beina fatt. Det er i pakt med den trolske naturen at du kjenner at du lever. Foto: @dinarygg #gloppen #nordfjord #utno #utpåtur #friluftsliv #sommerinorge #norgesferie #sommerferie #vandring #topptur #adventuretime #goexplore #explorenorway #visitnordfjord #fjordogfjell
494
Rekk opp ei 🙋🏻‍♀️ dersom du har lyst til å feriere i Nordfjord i sommar. Legg til ein emoji som skildrar kva du har lyst til å oppleve medan du er på ferie i verdas vakraste region 👩‍❤️‍💋‍👨👨‍👩‍👧‍👦☀️❄️🌊🐚🥂☕️🏄🏻‍♂️🚣🏻‍♀️🧗🏽‍♀️🌄🗻🏕🦅🏔🌧⭐️⛄️🐏🌈🍲🌼🕺🏻🐴💆🏼‍♀️🦙 Foto: @kjerstikvamme #norgesferie #ferieinorge #sommerferie #sommer2020 #stryn #mittnorge #vestlandet #vestlandetpåsittbeste #utno #utpåtur #adventuretime #goexplore #explorenorway
581
Ønskjer du litt ekstra spenning i sommar? Kjøreturen ned til Hoddevik er utan tvil litt meir dramatisk enn det dei fleste er vant med. Vegen som svingar seg ned mot surfestranda er også eit velkjend kjenneteikn i Norge, så hugs å ta ein selfie 😉 Foto: @joakimvedvik #hoddevik #nordfjord #stadlandet #surf #goexplore #sommerinorge #norgesferie #bilferie #biltur #adventuretime #roadtrip #explorenorway #mittnorge #visitnorway
390
Granca, granca, granca 🎵💃🏻 Neis.. endå betre faktisk; Loen, Loen, Loen. Loen, Lodalen og Lovatnet er alt ein treng i sommar 🤘🏻😍 Book sommarferien på nordfjord.no. Foto: @sondreforsell #finnroeniloen #nordfjord #lovatnet #sommerferie #sommerferien #sommerinorge #norgesferie #goexplore #mittnorge #mittvestland #vestlandet #fjordexploring #fjordsofnorway #fjordogfjell
291
Opplev den finaste kystperla i verda. Vilt og vakkert med kvite strender. Bremanger er kjent for godt fiske, idyllisk fiskevær og storslått natur. Padle havkajakk mellom øyane, speid etter havørn eller et fersk sjømat på @knutholmenas 🌊🐟 Ta med deg kjærasten eller familien ut til sjarmerande Kalvåg. Der kan ein sjå sola gå ned i havet ein sein sommarkveld. God sommar ❤️ Foto: @vedvikphotography #kystnorge #kysten #bremanger #nordfjord #sommerferie #sommerinorge #norgesferie #kystperle #coastline #norwegiancoast #islandlife #fiskevær #goexplore #explorenorway #mittnorge #mittvestland #vestlandet #havkajak #fisketur
711
Høyr! Her kjem eit godt tips til dykk som skal på bilferie i sommar. Denne svingete vegen fører til alt som er vakkert; Nordfjord - Alt i ein fjord. Vegen som slynger seg ned Strynefjellet er spektakulær og ein attraksjon i seg sjølv. God tur og køyr forsiktig 😎 Hugs å sjå litt på vegen også, sjølv om utsikta er ubeskriveleg. Les meir om bilferie i Nordfjord på Nordfjord.no (link i bio) 🚘🏔#strynefjellsvegen #strynefjellet #nordfjord #roadtrip #bilferie #sommerinorge #norgesferie #aktivferie #utpåturaldrisur #norskeveier #adventuretime #goexplore #discoverearth #stryn #fellesferie #sommerferie #ferietips
675
Oldedalen må vere sjølve bilete på den perfekte norgesopplevinga. Med asurblått vatn, grøne enger og ein majestetisk isbre omkransa av fossar og høge fjell, er Oldedalen i Stryn ei oppleving ein seint vil gløyme. Velkomen til Nordfjord i sommar 😍Foto: @mariusvalaker #oldedalen #stryn #norgesferie #norgeimitthjerte #fjordsofnorway #fjordogfjell #innsjø #ferieinorge #mittnorge #visitnorway #nasjonalromantikk #norsknatur #reisemål #opplevnorge #opplevvestlandet #vestlandet #oldevatnet