It may not be the most important thing on the agenda, but it is one of the forces that Morten Knapstad and Team OneCall have in common with their predecessors: The excitement of discovering something new or achieving something that has never been done before. It's the same forces that motivated mountain pioneer Kristian Bing a hundred and twenty-five years ago and that made him successfully climb up the ice on the Briksdalsbreen Glacier. In many ways Kristian pioneered our unique and extreme mountain sport here in Norway. He planted the seeds of exploring and made way for others to follow. Either we are flying down mountains or climbing them up. Wandering between crevasses or spending the night in them. The love for our strong but vulnerable nature was the same then as it is now. The respect and the need to protect it hasn't changed even if the times have and the equipment we use is more developed and advanced.
The place where modern-day pioneer Morten Knapstad and his team together with Visit Nordfjord made their historical stunt in April 2020, is also of great historical meaning for Kristian Bing. In 1895 the mountain pioneer climbed up the glacier fall at Briksdalsbreen Glacier alongside a local man from Olden, Rasmus Aabrekk. The climb up the ice took them about eighteen hours. To celebrate both this achievement, Kristian as well as the mountain sport and the wonderful Norwegian nature we had to come up with something unique. The idea was developed to be the first one to fly a speedrider down the Glacier and it soon became a reality and thus a little part of history itself.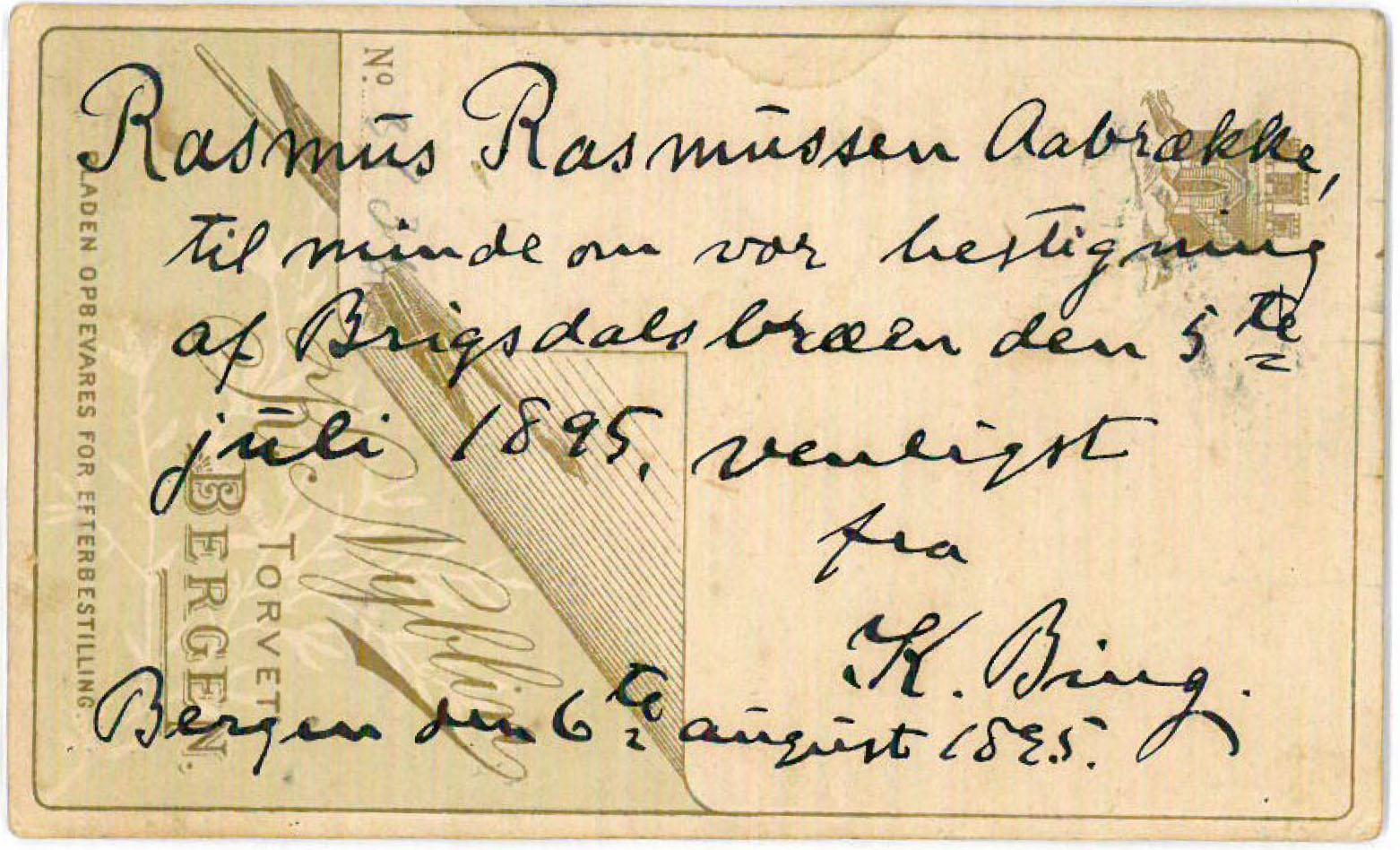 Greetings from Kristian Bing to Rasmus Aabrekk, 1895
Briksdal Valley is a powerful, narrow but majestic spot. The arm that crawls down the mountain is a unique piece in the beautiful Norwegian puzzle. It's a place that's ever changing but one that never stops taking your breath away. In the movie Morten is being flown up with a helicopter. He then rides with his skis down towards the icefall, before he jumps off the edge. He continues by flying over Briksdalsbreen Glacier, then water skis his way over the water and finally arrives safely on land on the other side. It's an achievement that is worthy for a pioneer. It's a homage to all of them who came before us and lay the path ahead.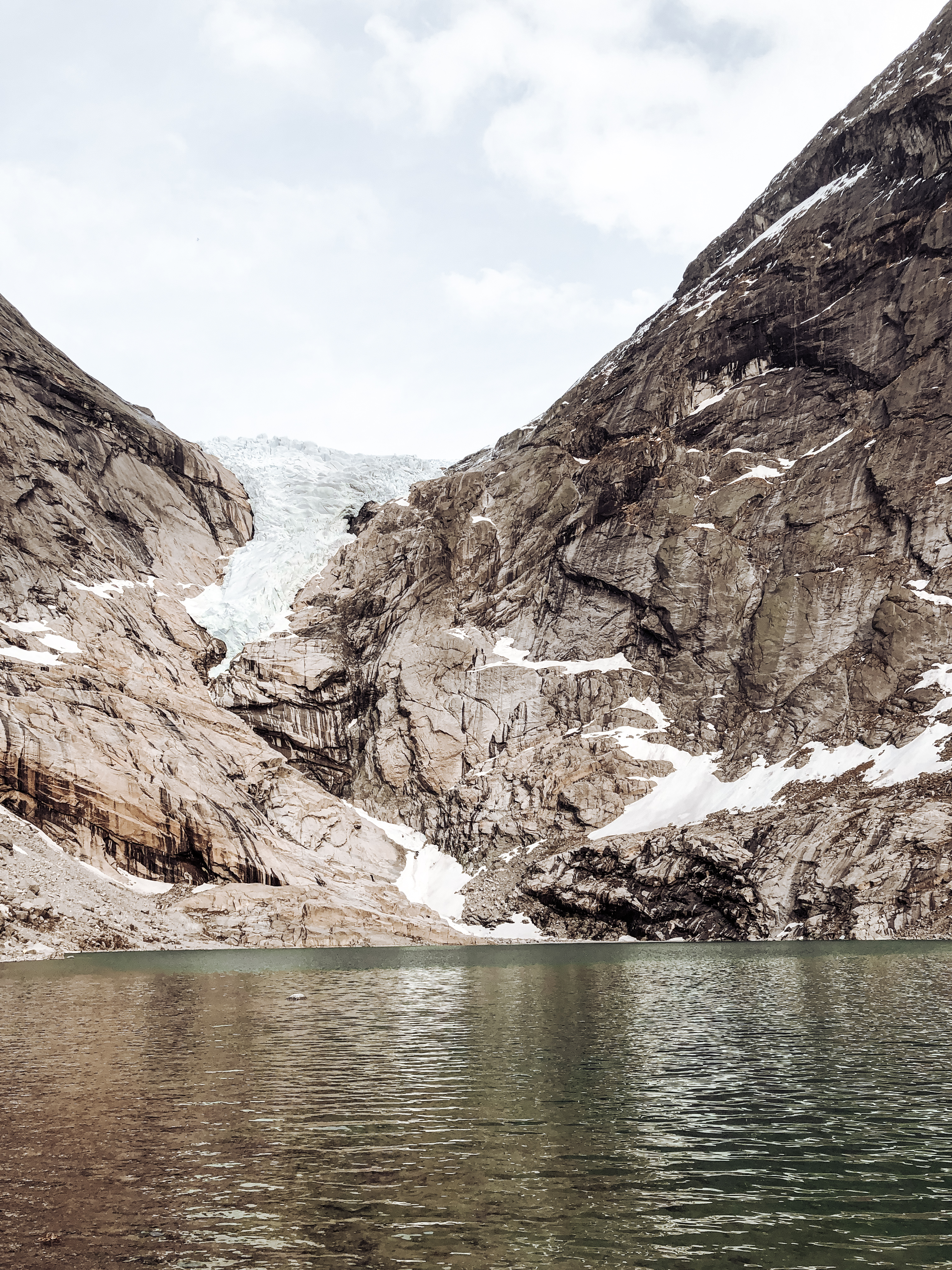 Photo: Sara Strand Place: Briksdalsbreen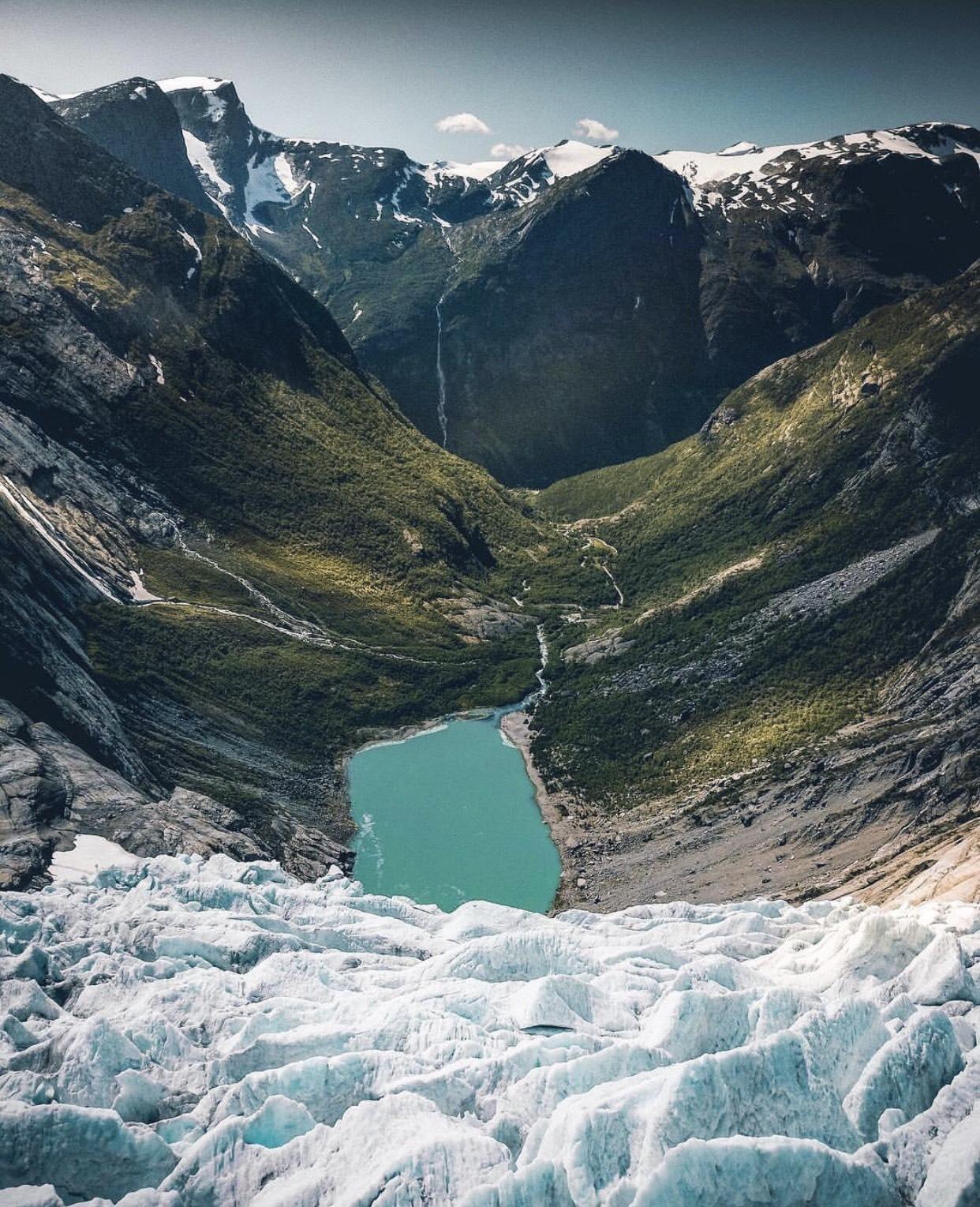 Photo: @skeye_photo Place: Briksdalsbreen
Just like Morten you will also get the opportunity to join our journey. Visit the places that Kristian Bing discovered, get to know the wonders that he so often seemed to stumble across and not at least perhaps get a better understanding of who this great first "extreme sports athlete" really was.