The coast is clear
Did you know that Norway's coastline is 100,915 km long, the second longest in the world after Canada?
For those who want to do everything or nothing at all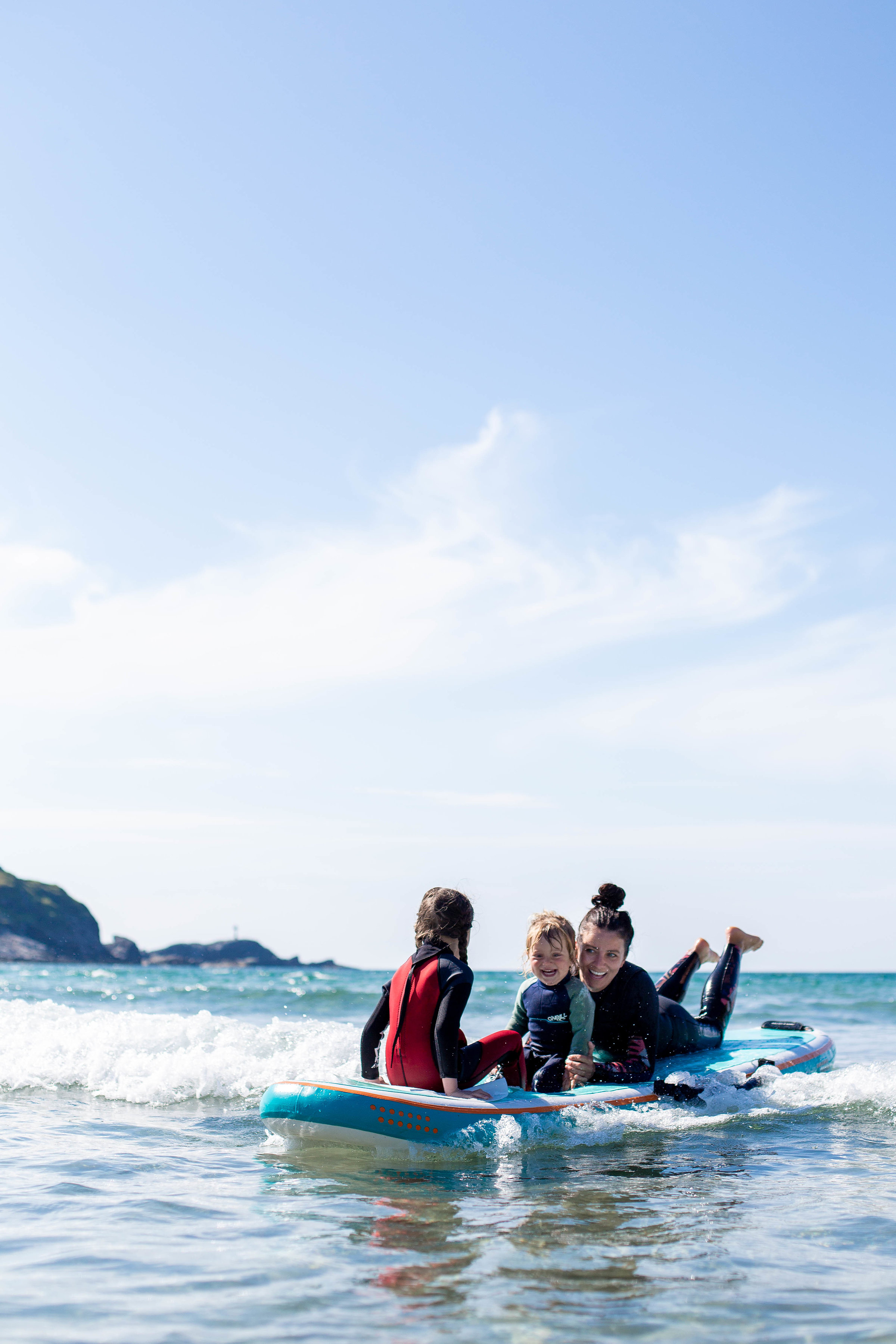 If you're looking for the very best coastal experiences on offer in Norway, look no further than Nordfjord. We have the most beautiful sunsets, undulating waves, the loveliest beaches, the most exciting history, a rich fauna above and below the water, and ocean delicacies that need cost nothing. And if you're particularly lucky, we can show you the wildest autumn storms.
A journey of discovery
The coast of Norway is a veritable treasure trove. We hope that you spend a few days along the coast and discover some favourite places. We're here to give you a hand in the process, as there are lots of different accommodation options and experiences to choose from. We promise that we have something for everyone!
Historical journeys
If you'd like to spend a night close to nature, staying in a tent on the beach at Vetvika is a good option. This little coastal community with its chalk-white sandy beach was abandoned in 1951. Now, only the house ruins and nine gravestones bear witness to life and death here by the coast. There is a good path across the mountain from Svarstad in Bremangerlandet, and the walk takes around three hours.
Vetvika can also obviously be reached by boat, and it's a favourite haunt for many. But there are lots of other places in Nordfjord where you can put up a tent, hang up a hammock or just sleep under the stars.
From fjord to land
How about heading for Ervika bay and the village Ervik in Stadlandet around 30 km from the administrative centre of the municipality Selje and Hoddevika. Climb the mountain Hovden for breathtaking views of the exquisite beaches and the ocean, and the beautiful mountains around you. Unquestionably an experience for life.
Others head for neighbouring Hoddevika bay, where you can do a surfing course under the guidance of experienced instructors.
And, to boot, you can do lovely hikes on waymarked paths in the hills around the beaches. A trip to the West Cape plateau is a great option if you want to enjoy a meal with a view of the ocean. You can get almost 360-degree views of the ocean and coastal landscape on fine days.
Stadlandet: © Saltnwax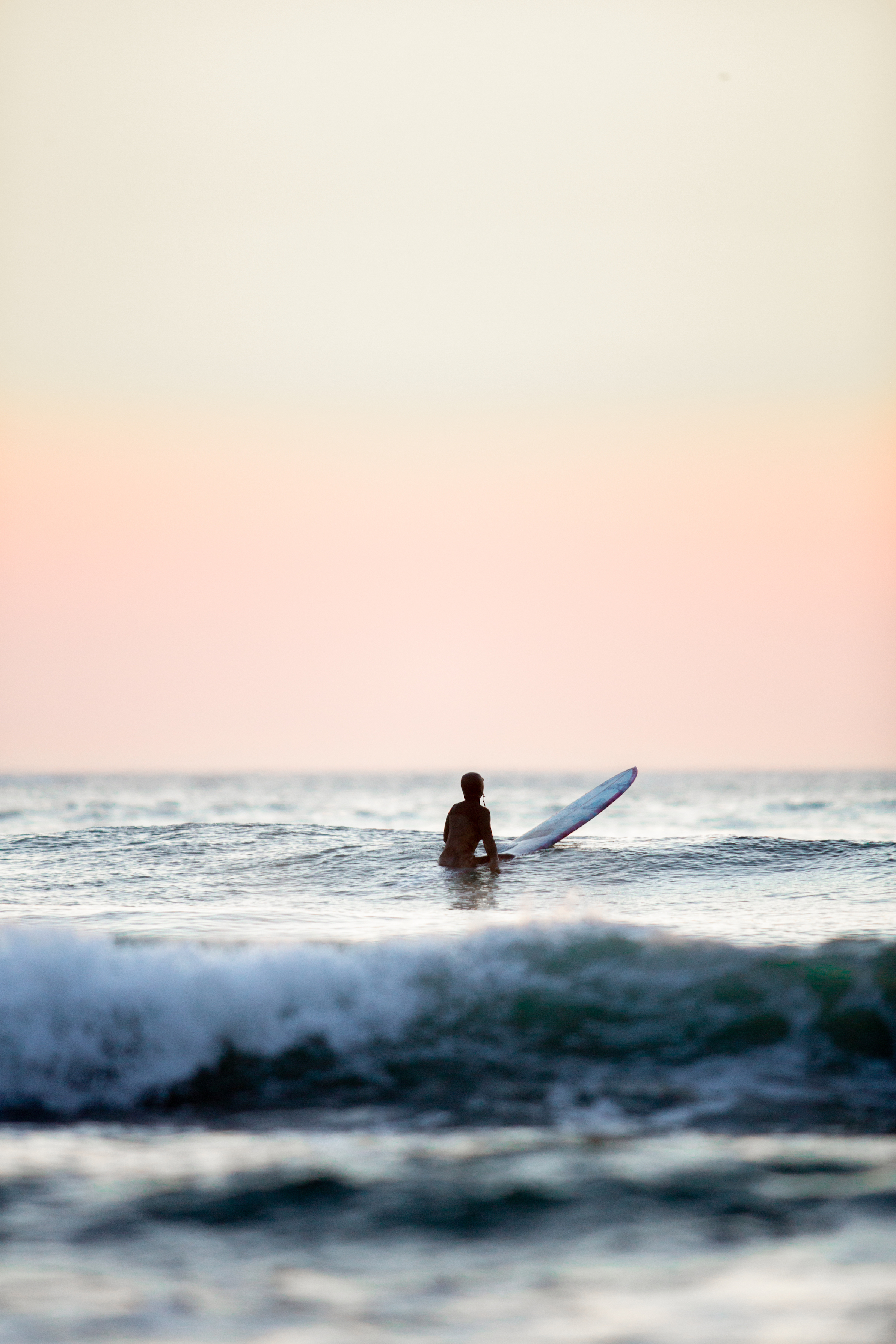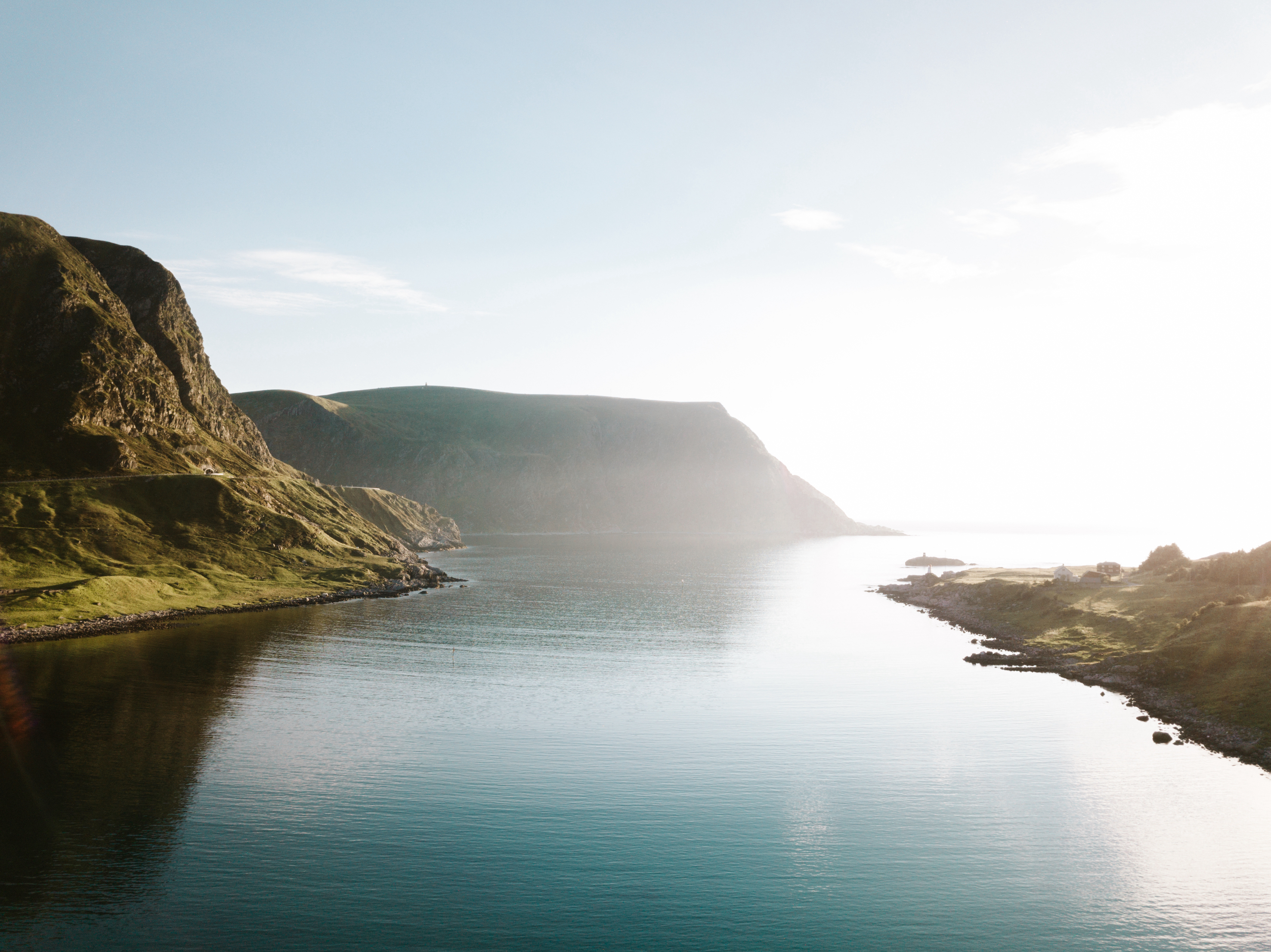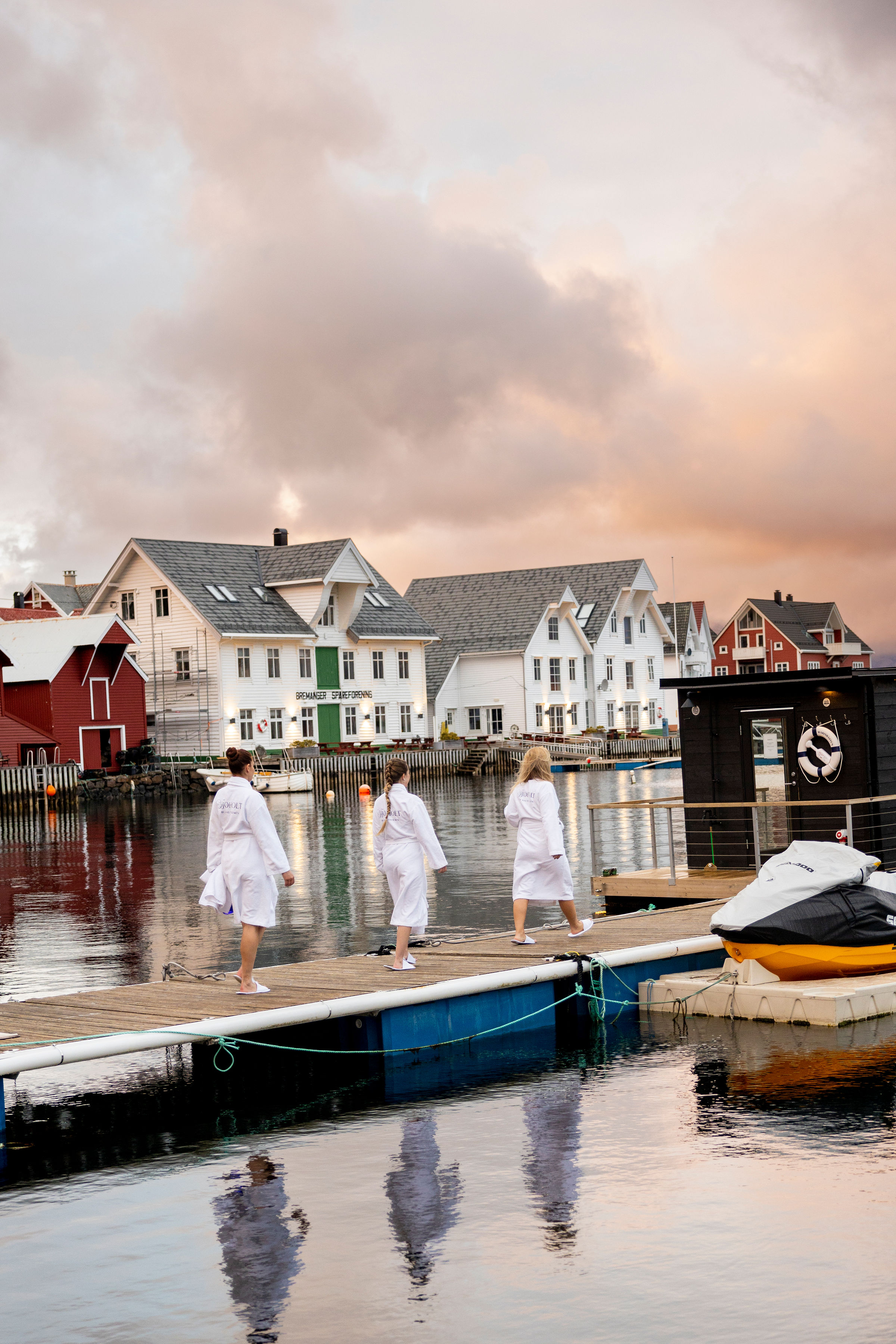 Walks along the fjord
If we could only choose one of the many fantastic walks in the area, we'd be hard pushed not to choose the walk under Furehornet mountain from Indre Fure to Ytre Fure, which has featured in the Norwegian television programme 'Der ingen skulle tru at nokon kunne bu' about people living in remote places. It's so much more than just a walk.
From Nordfjordeid, you follow the Rv 15 road to Indre Nore, and then take the Fv 61 road to Stadlandet. Drive 4 km from the village of Drage, and then park beside the pretty cluster of houses at Indre Fure. This is where the walk starts, following a path along the fjord where you literally walk in historic footsteps. Some sections of the walk are steep and lofty, but the path is well secured. The walk takes an hour each way. Some people walk on to Ytre Fure and do the 6-km long walk over to Hoddevika.  
Holiday atmosphere
The coastal community Kalvåg is set in beautiful surroundings. It is home to the accommodation provider and restaurant Knutholmen and has a good, sheltered marina. Knutholmen has gained a reputation outside the region for its great local food and excellent hosts. You also have the chance to go fishing, walking or kayaking. And you can pay a visit to a spa where the temperature is always 28 degrees thanks to a sun simulator, where you're guaranteed a holiday atmosphere!
Lighthouse holiday
Coastal and navigation lighthouses have served as vital landmarks over the generations. These lighthouses are now automatic, and several have been converted to enable visits and overnight stays.
Kråkenes lighthouse is situated in the north-west of the island Vågsøy in Kinn municipality, where some of the most spectacular photos of storms have been taken in Norway. The Norwegian Trekking Association rents out the 'storm suite' and 'storm house' accommodation there.
Skongenes lighthouse is on the northern tip of Vågsøy and the Norwegian Trekking Association rents out accommodation here too.
Ulvesund lighthouse is at Hjertenes outside Måløy. You can experience the shifting light over Sildagapet sea, while you watch ships passing Stad. Ulvesund lighthouse has a café and accommodation for rent.
And if you're paying a visit to Vågsøy, the Kannesteinen rock formation in Oppedal is well worth a visit, as is the 1.5-km Refviksanden beach, which has been named one of the most beautiful beaches in Norway.
Selja kloster: © Ulf Rugumayo Amundsen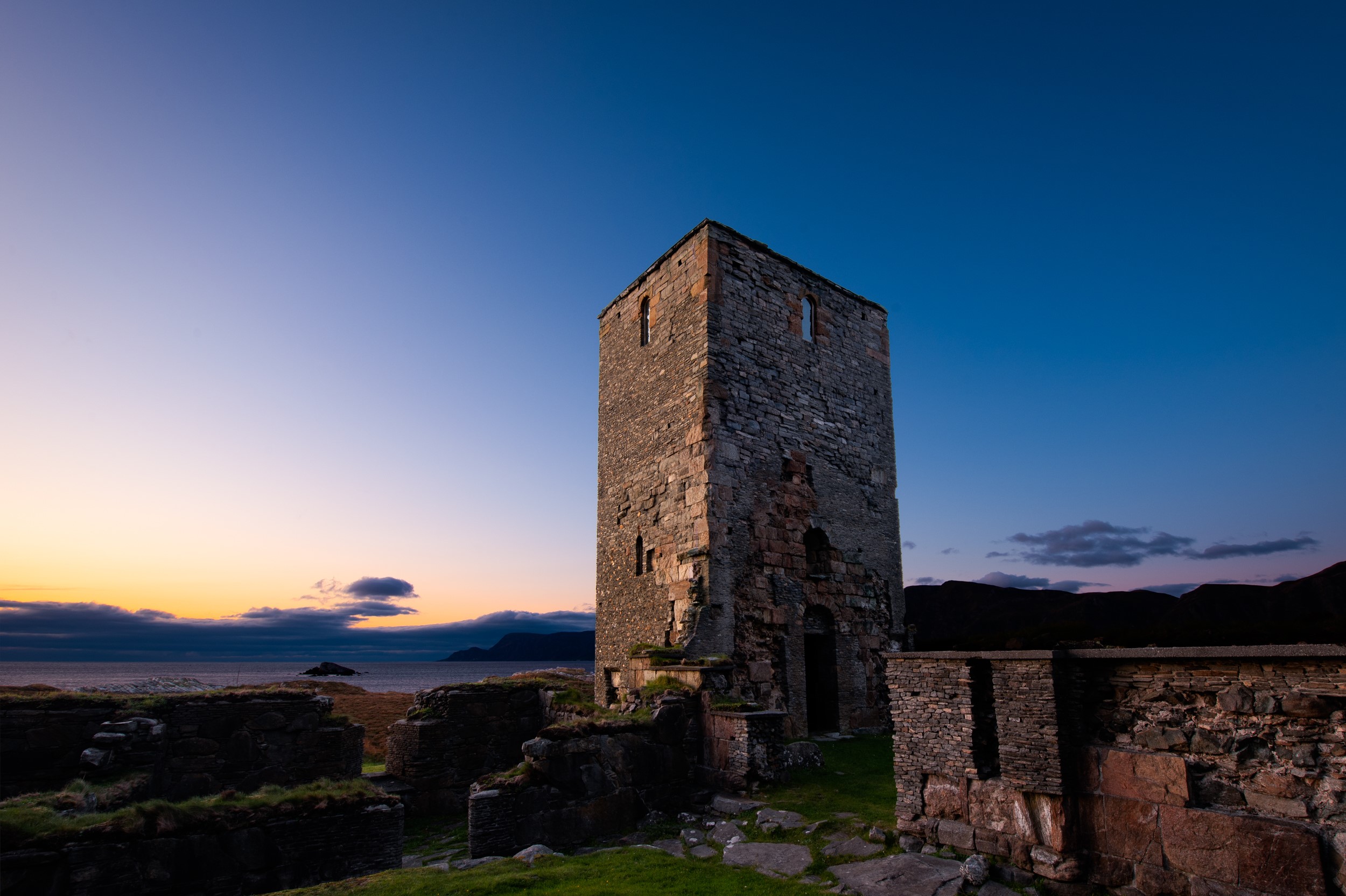 Selja kloster @ Ulf Rugumayo Amundsen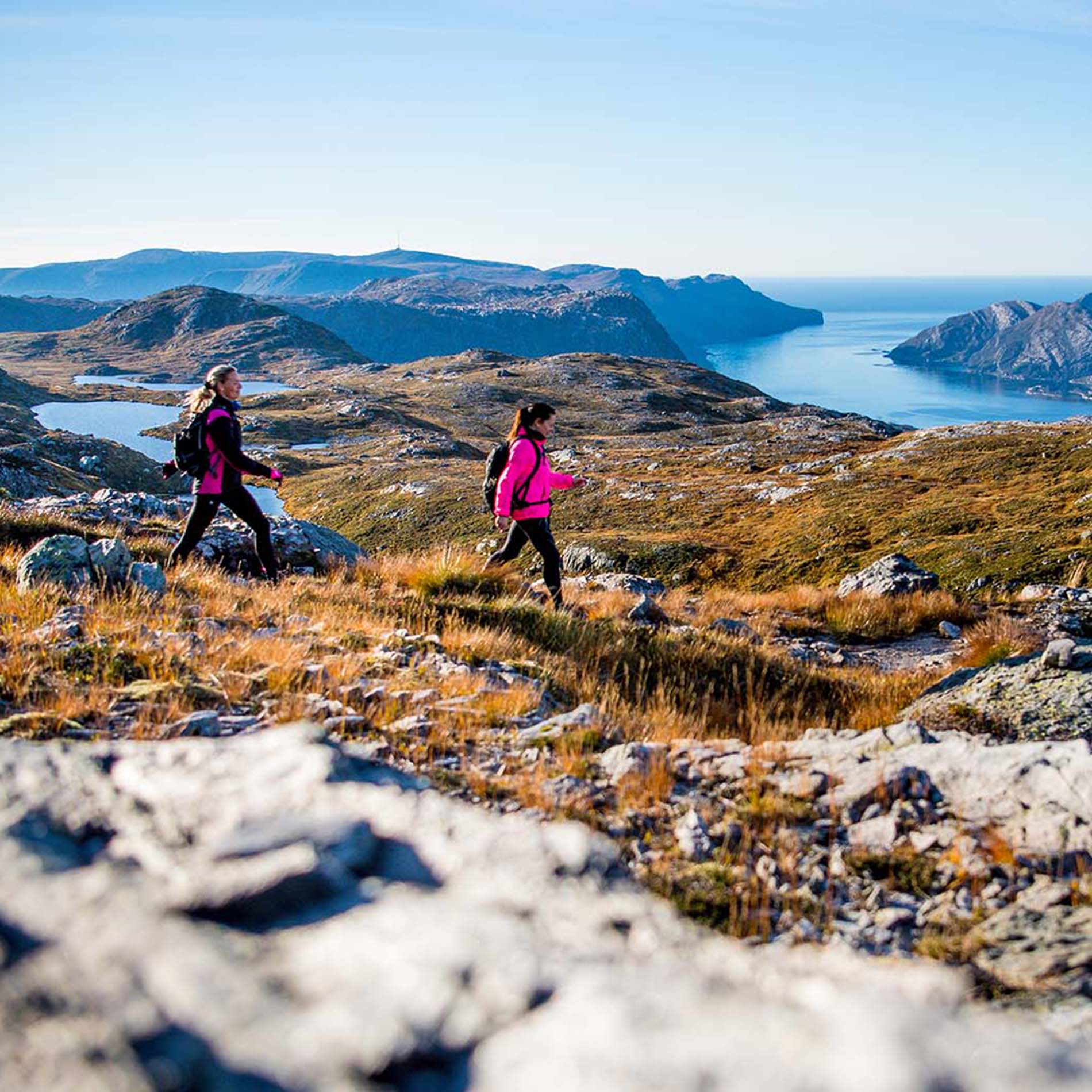 Boating
Mother nature has been generous in Nordfjord, and we have beaches that can compete with many of those found in sunnier climes. Refviksanden beach has already been mentioned, and we can also mention Grotlesanden beach which you can get to if you head west on the Fv 571 road from Bremanger.
Not forgetting the 500-metre-long Seljesanden beach in the centre of Selje.
A visit to the monastery island Selja is highly recommended if you visit Selje. Here, you get to experience where Sunniva, who was fleeing a forced marriage in Ireland, came ashore in Nordfjord, escaping the warriors that wanted to kill her. The story of St. Sunniva is as gripping as the scenery in the area.
Mount Hornelen
Mount Hornelen is Europe's highest sea cliff at 860 metres. This is where witches were said to rest on their journey to and from celebrating Walpurgis Night on Mount Brocken. The path up the mountain is on the eastern side of Bremangerlandet, and it is both steep and demanding, but you are rewarded with magnificent views from the summit. Start the walk at Berleneset or Hunskår. It is also possible to hire a guide on our website who can accompany you on the hike.
The coastal experiences in Nordfjord are suitable for everyone. Whether it's active hikes or lazy days you're after. The coast of Nordfjord is perfect for people who want to do everything or nothing at all.
That's why we say that Nordfjord has everything in one fjord.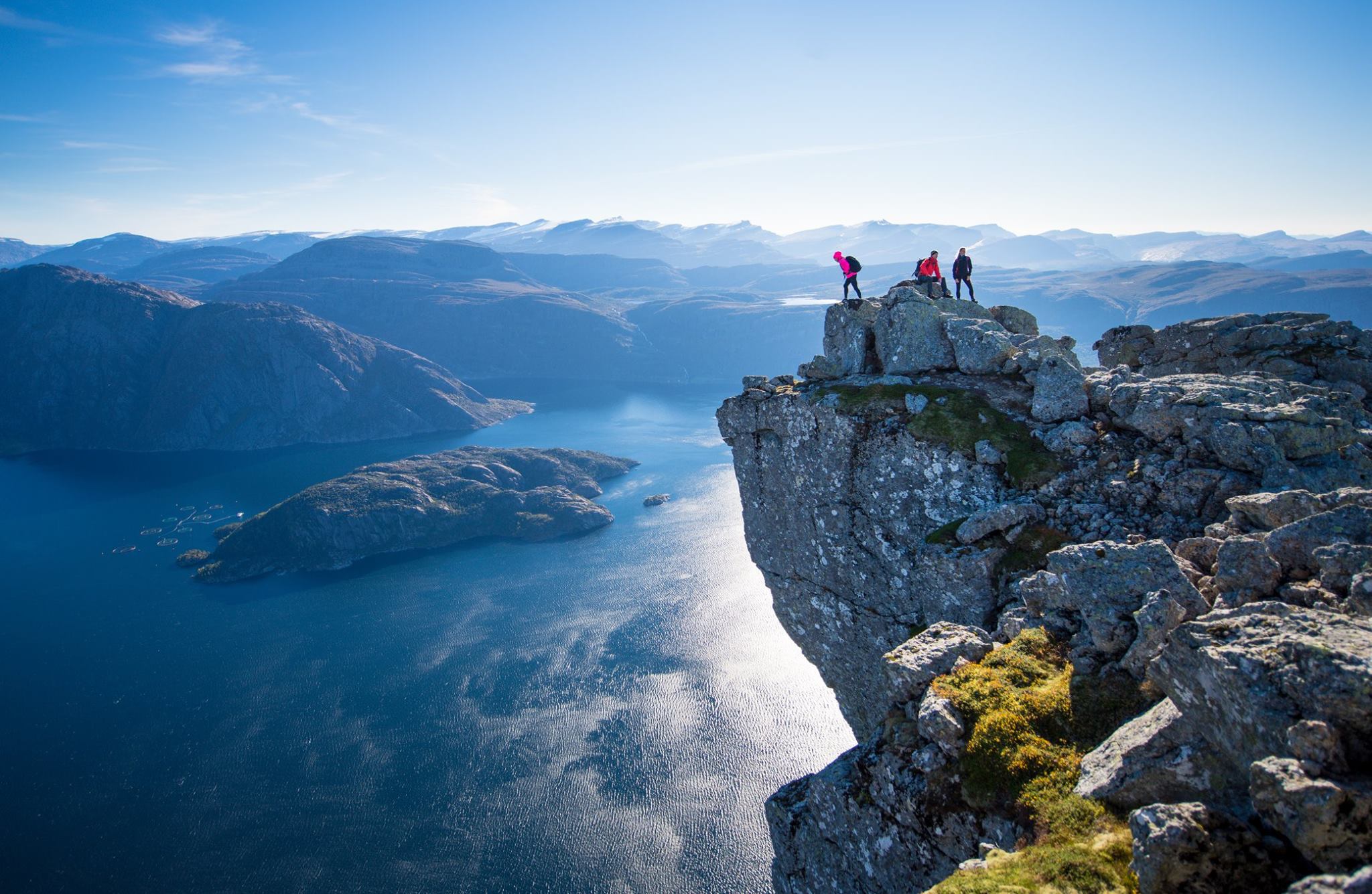 Hornelen © Sverre Hjørnevik/Fjord Norway